It's 9am and I've slept through my usual body clock that gets my system craving coffee at 8am sharp. This never happens, so I wake up somewhat discombobulated. There's something strange afoot and, still groggy, my senses go in full alert.
Suddenly it dawns on me. The lack of honking cars. The absence of construction crews casually having a 6am loud pow-wow in the building site next door. No police sirens associated with city life.
Instead, birds chirp in the distance. A quick glance out of the window reveals tree tops dancing gently in the breeze, as dog walkers stroll in the park. This is the view from my gorgeous hotel room at the FirstName Bordeaux. We are bang in the center of this buzzing city, but I couldn't have hoped for a more relaxing wake up. No wonder I slept right through my internal clock.
We're in France hoping for just the right balance between a buzzy holiday and a relaxing one. Situated in the south-west, Bordeaux is perfectly placed to offer both. There's a strong bar and club scene for the livelier nights and enough chill activities to reset our impending burnout.
The next five days deliver exactly that. We wine, we dine, we museum ourselves out and we find a couple of laidback bars in the Bassins à Flot area. If you're planning a summer getaway, here's why Bordeaux is an excellent idea.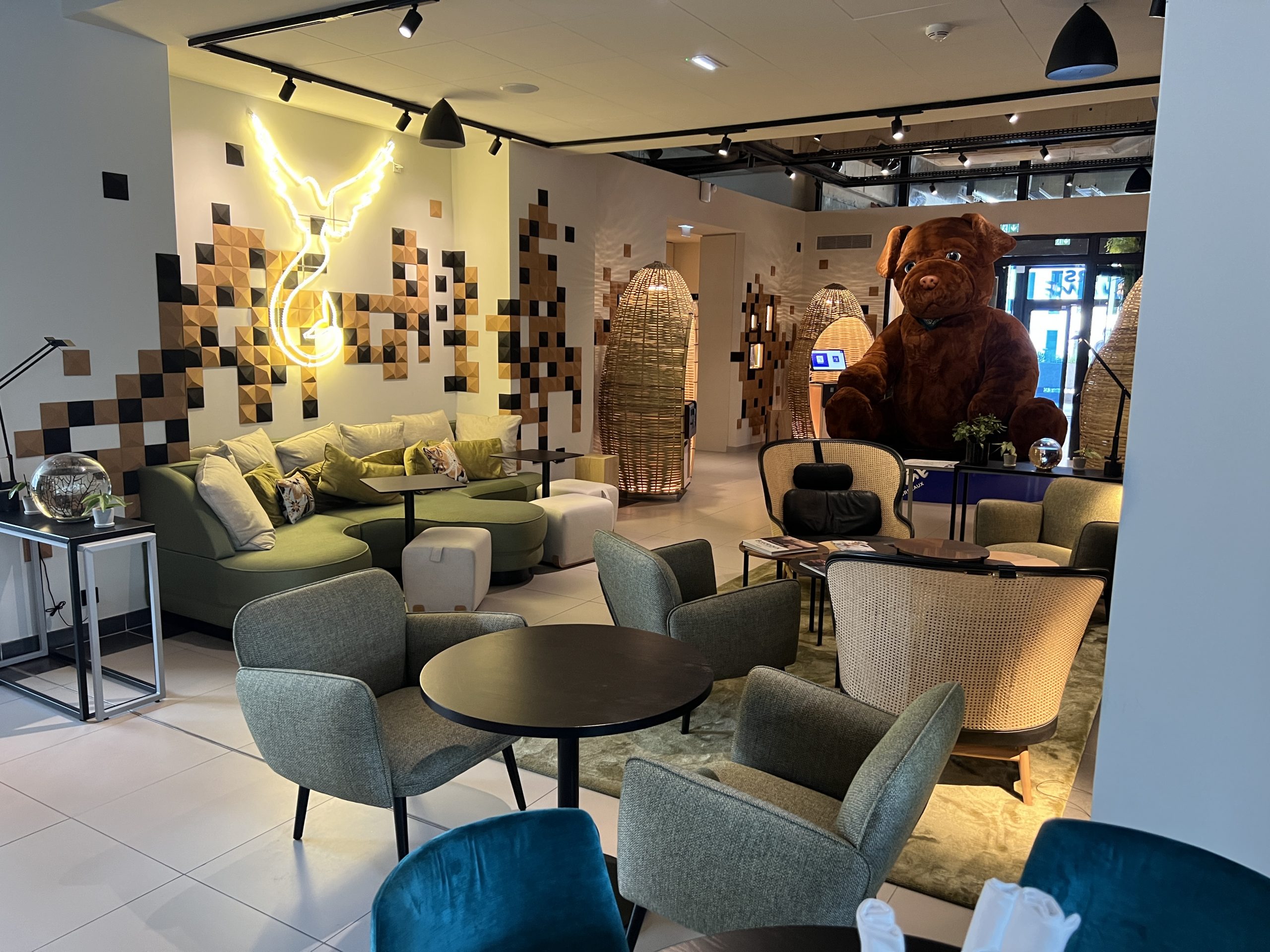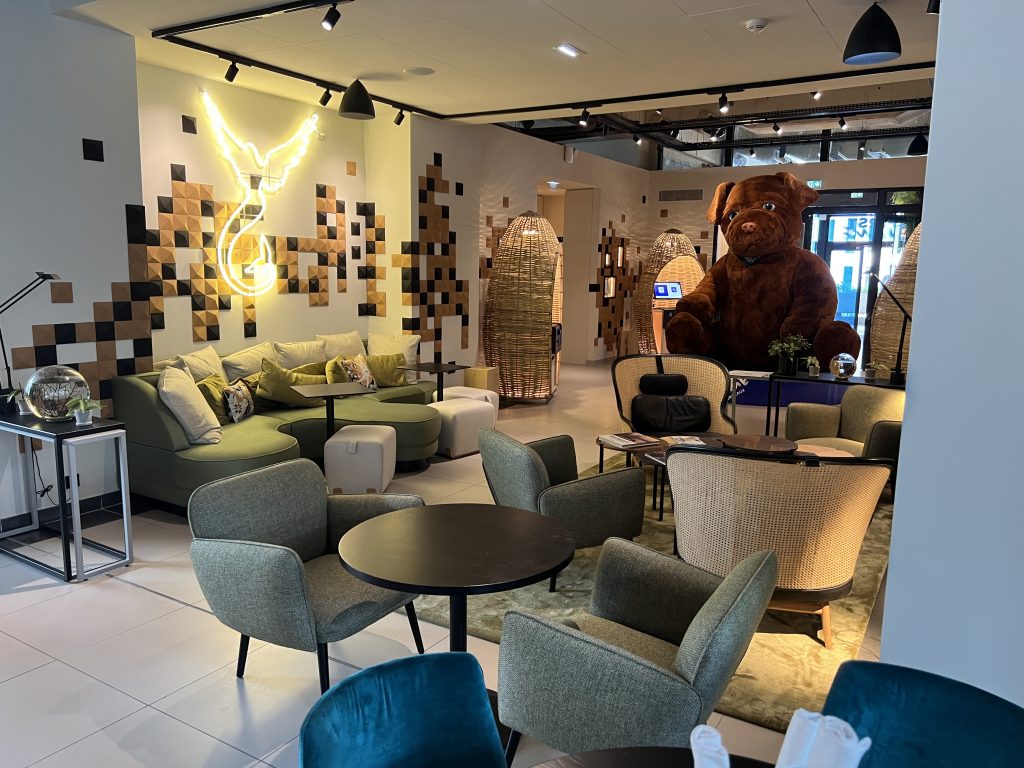 FirstName Bordeaux – affordable luxury in the city centre
The FirstName Bordeaux, part of the Hyatt collection, turned out to be an amazing find. It's located right in the centre, a two-minute walk away from Tram A, which gets you right up to the airport in under 30 minutes for a measly E1.70. Douze points to Bordeaux public transport.
Any hotel that greets you with a massive soft toy placed in the centre of the lobby will always get my vote. But possibly you will be more interested in the fact that the services are very on point.
The hotel takes a serious, yet practical, approach to sustainability. Instead of coffee pods we found a packet of freshly ground coffee and a French press in our room. Instead of paying for over-priced miniatures in the mini-bar, we were given access to a small kitchenette with complimentary drinks and light snacks. The bathroom had luxury vegan toiletries in one-liter bottles, the hangers were made of recycled materials, as was the lush fitted carpet. The First Name Hotel is a study in how to do sustainability without sacrificing luxury.
Equally importantly, the location is superb, literally round the corner from the historic centre and an easy tram ride away from La Cité du Vin. It's also a good place to chill – the Le Bada bar and restaurant overlook Esplanade Charles de Gaulle and there are live DJ sets Wednesdays onwards. We spent a wonderfully lazy evening sipping wine and chatting when we'd had enough of the centre.
Book the breakfast option if you can. Forget the mass market style buffets you find at chain hotels. At the FirstName Bordeaux you get a lovely buffet section and freshly-prepared warm food. The cakes are homemade, as are all the jams and yoghurts. We weren't shy to go back for thirds.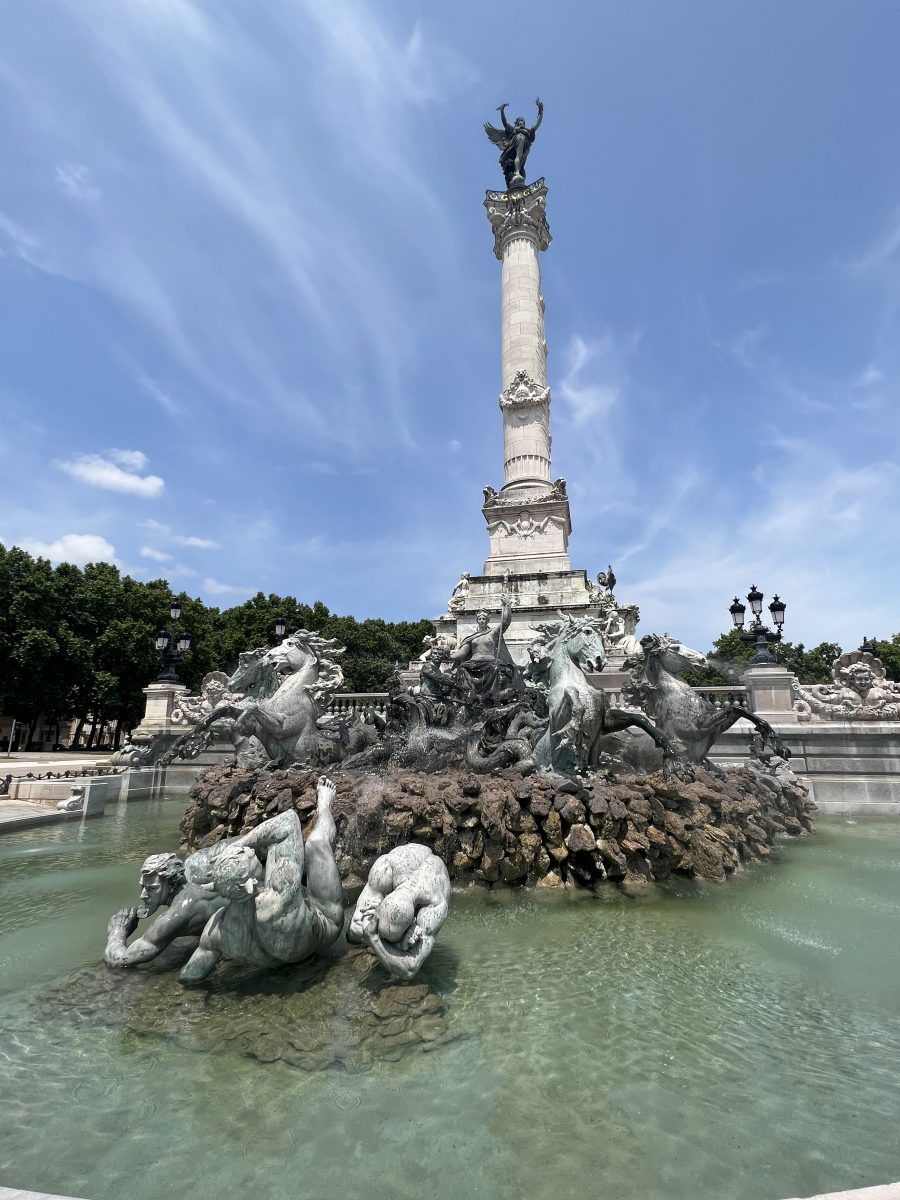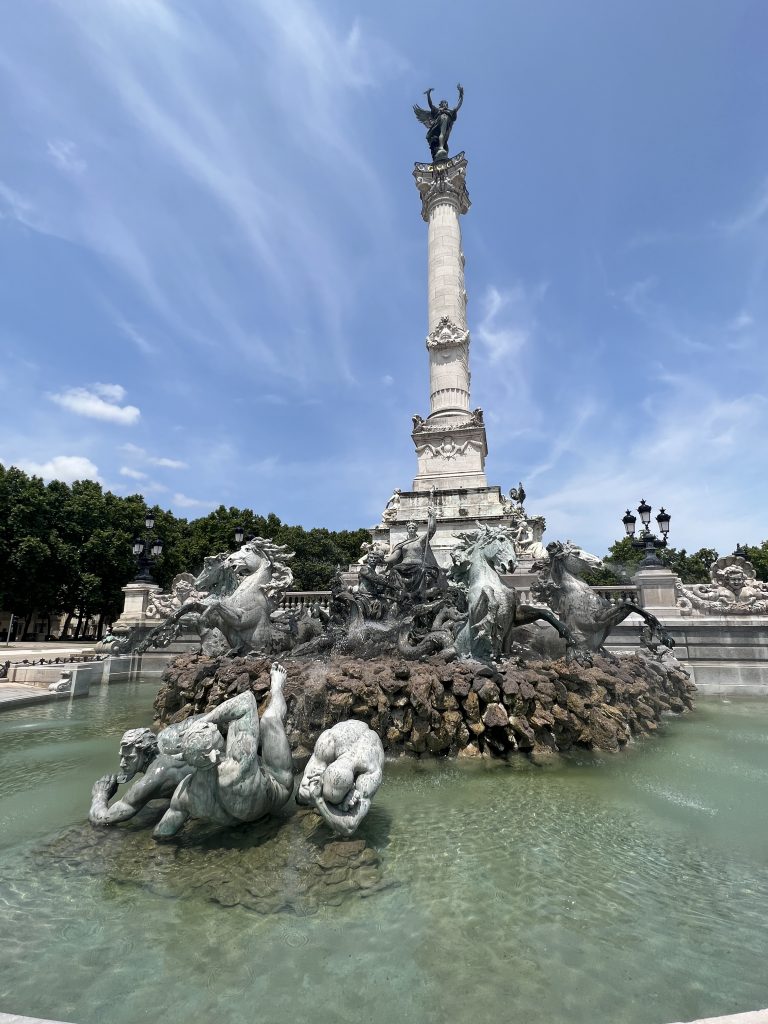 The food scene in Bordeaux
We have already covered the expert point of view on the fine dining scene in Bordeaux. For this stay we wanted something more laidback, based on the sharing concept, rather than the heavier offerings more traditional Bordeaux restaurants are famous for. This is what summers are for.
Our first recommendation is the hotel restaurant itself, Le Bada. With a lovely open kitchen, the concept here is delicate and contemporary. Most of the plates are shareable. We had a glorious arthichoke served very differently from the way we prepare it in Malta, its heart a creamy dip.
If the weather is good, we suggest grabbing a table on the terrace. Nothing quite like dinner overlooking the park, as the sounds of French House waft gently outside. Bonus – you can hear yourself talk, even though there's live music.
Equally laidback and with spectacular views is Bar Mama Bordeaux, a rooftop bar and restaurant that drips cool. You will need to book ahead, and make sure to take a light jacket with you as the rooftop gets fresh even in the summer months. The vibe here is more clubby and it may not be so easy to have a full conversation. But the cocktails, the BBQ and the tiramisu are what truly makes the night.
Much more casual and very reminiscent of Malta's own, much-missed Funky Monkey is Gargalou Bordeaux. No need for reservations here. Just show up, queue for your drinks and tapas order, then meander outside until you find a free spot. The Gargalou is frequented mostly by French millennials. Expect a lot of Britpop, rowdy groups and a late night as the vibe shifts subtly after 10pm.
Onto our favourite nightspots. First of all, Bordeaux is not just about the wine and the alcohol. All bars offer excellent virgin mixes, as well as regular cocktails. But if you are indeed looking for a hangout, get Tram C to La Cité du Vin and walk some 500 meters to I.Boat. More of an arts and culture centre than just a club, this massive space hosts bands, live DJ sets, pop-up exhibitions and other events most days in the summer months. No reservations taken, just leave your heels at the hotel and enjoy the night. The place comes with the added benefit that it's mostly locals, so you get a good feel for the culture.
A tram stop away you'll also find Le Bar De La Marine. Grass at your feet, deck chairs and a crowd made mostly of young professionals. More compact than I.Boat but you're unlikely to be left hanging as it's the sort of spot you can sit down on the sand with your drink without attracting awkward looks.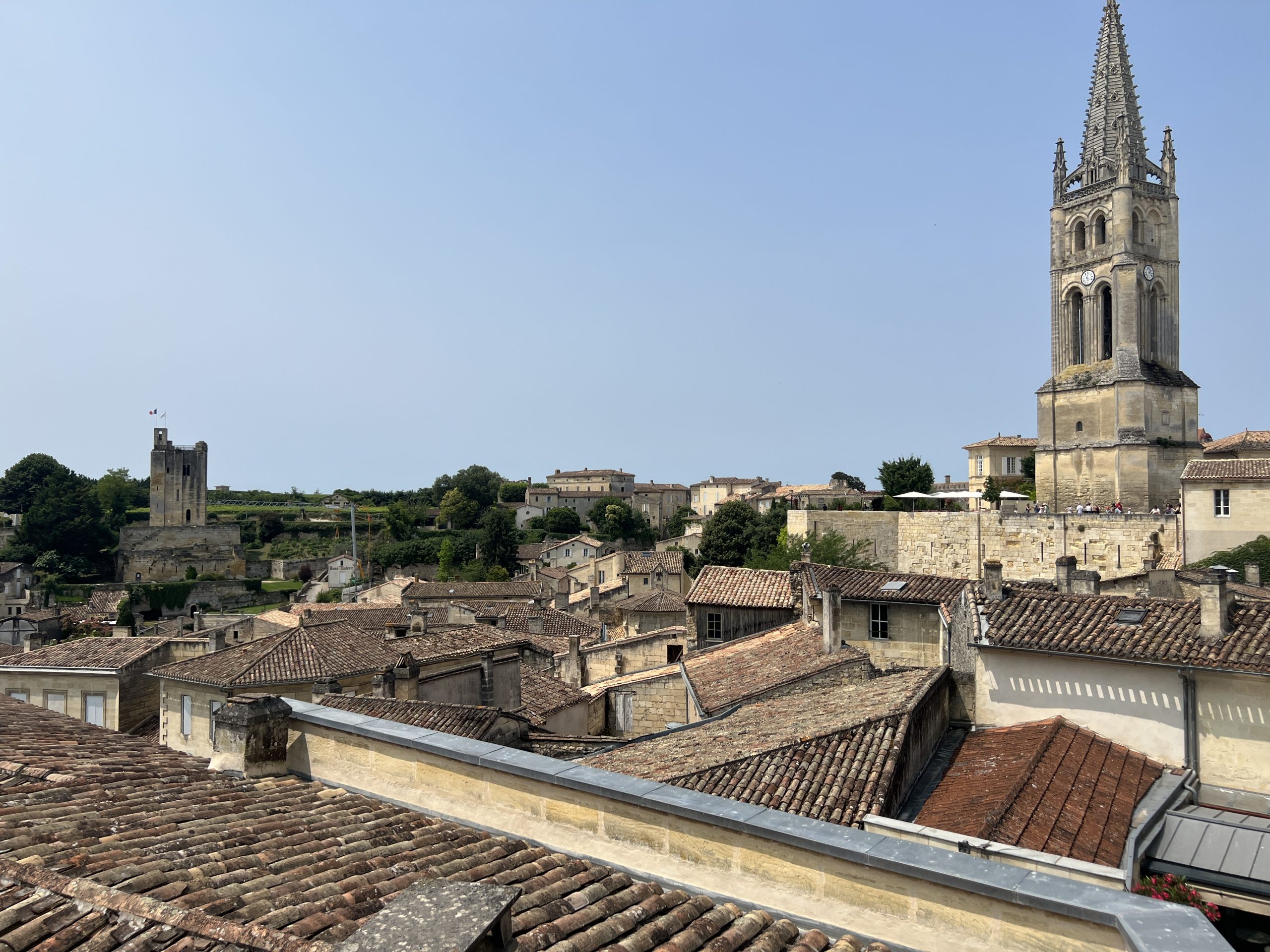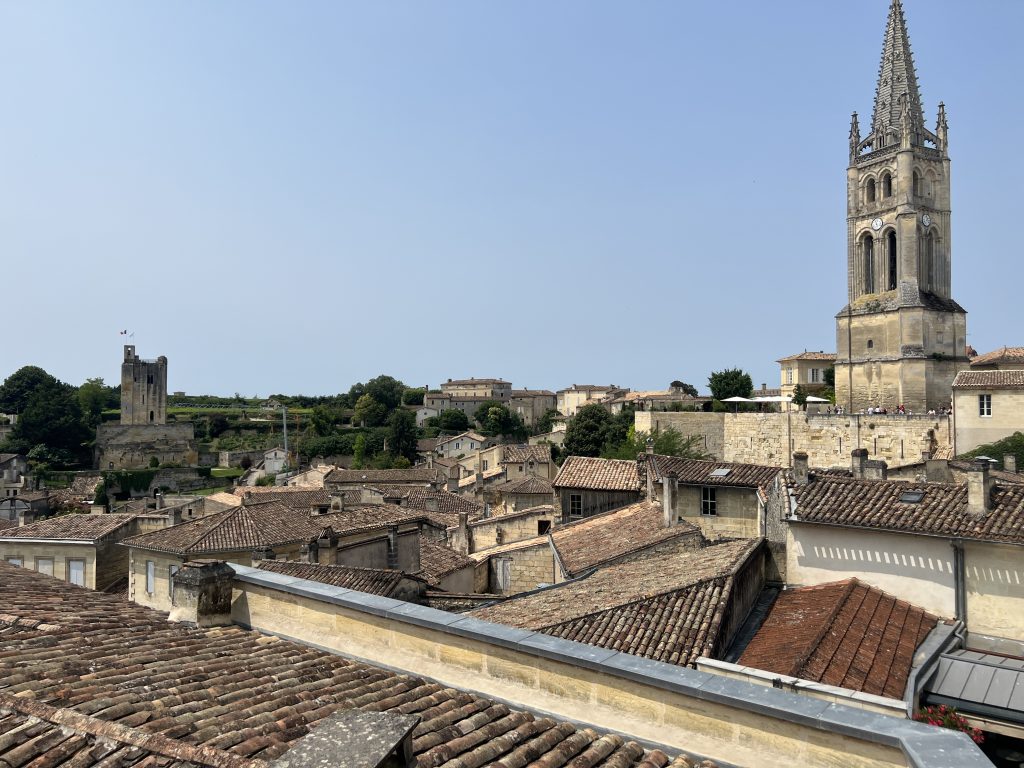 St Emilion, of course
A few years back we booked a semi-private wine tour where you can be picked up from the centre and taken to various stops and chateaux around St Emilion without having to figure things out yourself. Highly recommended and worth its price in wine.
This time we adopted a DIY approach, taking Tram C to Bordeaux St Jean train station and boarding the direct train to St Emilion from there. The train journey takes 30 minutes give or take, and there's a 15-minute super picturesque walk to the town itself. There's also a shuttle service if you'd like to save the energy.
Once there, meander at will around the quaint streets making sure not to miss obvious landmarks like monolithic Church of St Emilion (underground), the views from the Jurade Tower and Le Tour de Roi. If you enjoy wine it's definitely worth buying from here. After some research, we picked ETS Martin. We are not wine experts, and we are not rich. We merely wanted to buy some nice bottles to remind us of a lovely holiday.
Considering people were walking in and asking for Petrus (I could barely stop myself sniggering thanks to the unfortunate connotations of the label nowadays), I was a bit intimidated to state my budget. I need not have worried as the charming Emma didn't bat an eyelid. Out came an array of bottles and the tastings started. The conversation was fun, and informative and we left happy with the whole experience. Incidentally, most wine shops in St Emilion ship world-wide.
Finish off with a glass of the good stuff at Sous La Robe to fortify you on your walk back to the station and don't forget to check the train schedule so you don't end up wasting precious holiday time hanging around at the station. Trains depart on the hour.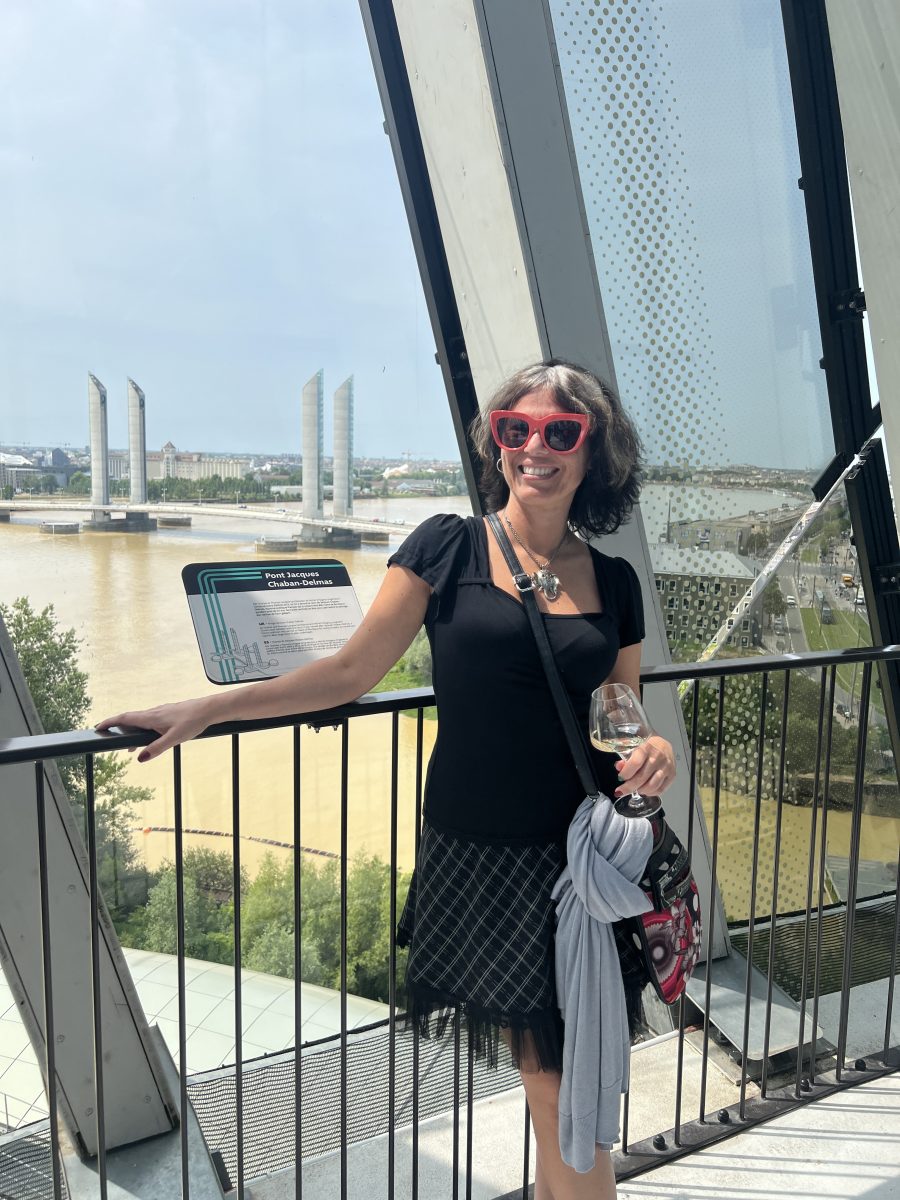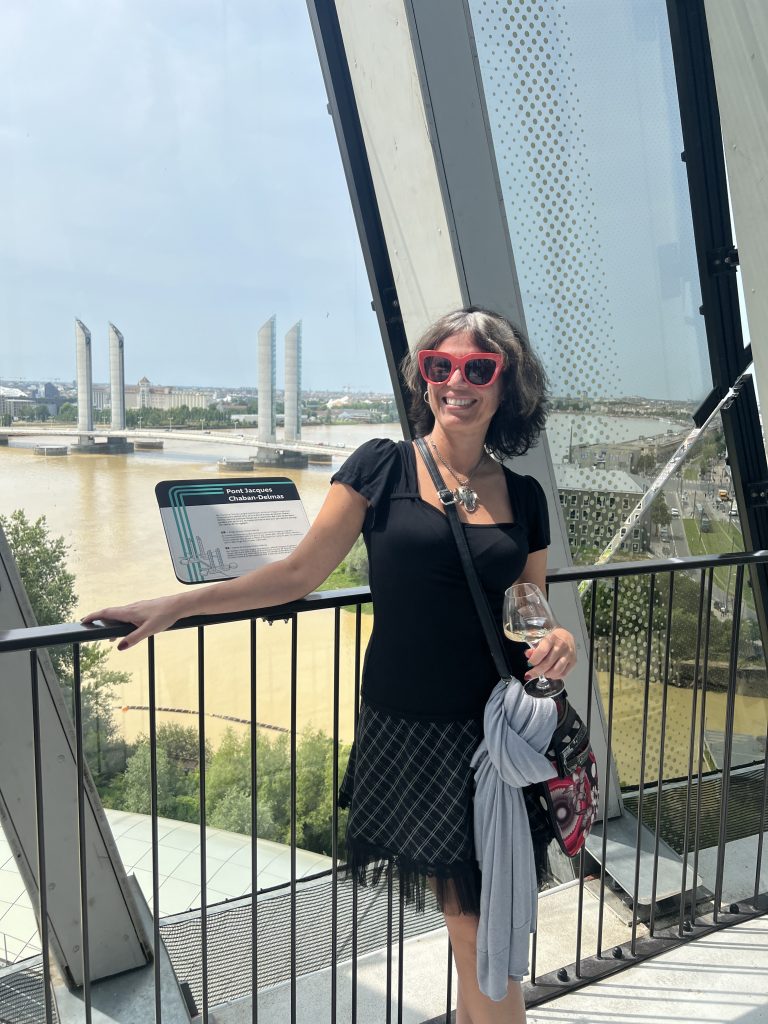 La Cité du Vin – the wine-themed funpark
Look, there are many worthwhile museums in Bordeaux. But if you only have time for one, make sure it's La Cité du Vin. Yes, even if you're not particularly fascinated by the history of wine, and even if you have children. The museum is one whole interactive playground.
We spent a happy three hours meandering, taking in the projection mapping shows, the auditory circle, the smelling stations. We solved puzzles, we pretended to harvest grapes… we had a blast. Trust the French to manage to build a wine-based theme park.
Best of all, you finish your visit with a complimentary glass of wine at the bar on the fifth floor (juice is also available), where you get to enjoy glorious views of the whole Bacalan area. And to take selfies, of course.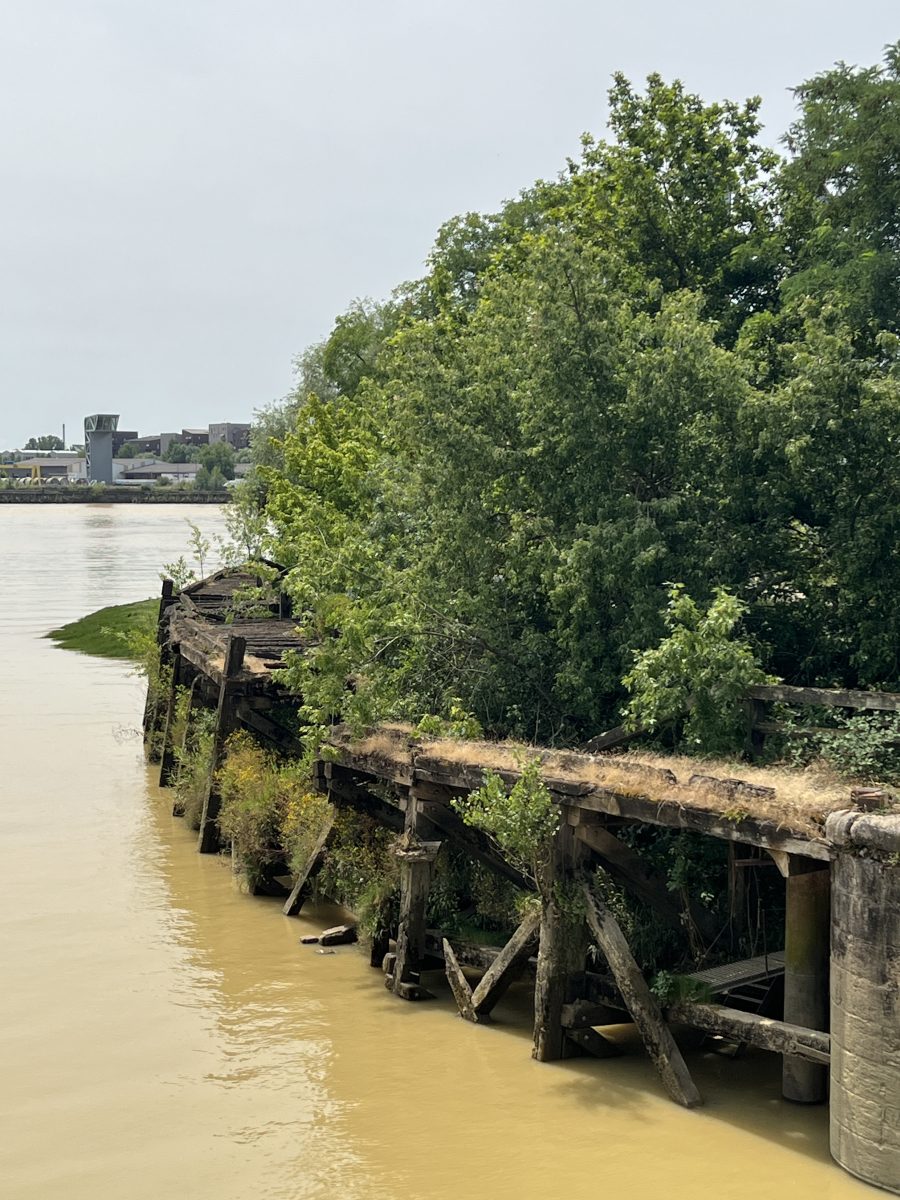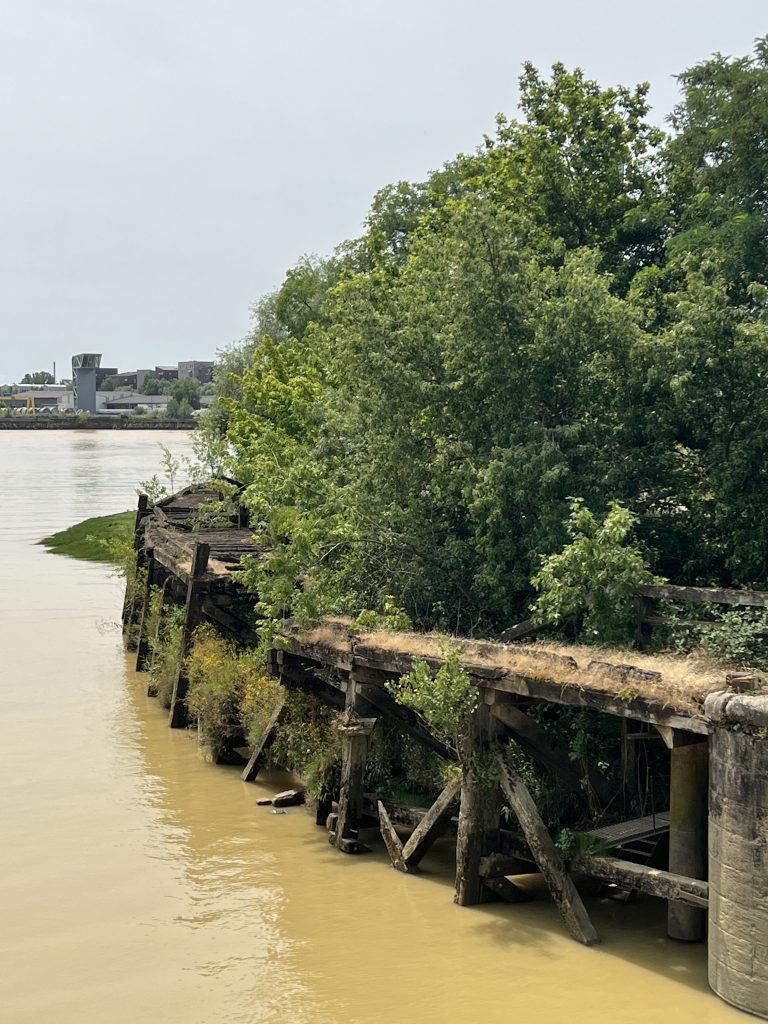 Our best discovery: The City Pass
The City Pass gives you free access to all museums, a guided tour and all trams and busses. We found the 48-hour one to make most sense – it costs E44, but if you add all the museum entry fees and tram journeys you get way more in return.
For our tour we picked the boat one, which was lovely and offered a different perspective of the city. But you can also choose a walking tour or a bus tour. You can book your City Pass here. There are also the 24-hour and 74-hour ones available.
Bordeaux – the verdict is in
Is it worth using up one of your summer breaks on Bordeaux? For sure. It remains relatively undiscovered by the Maltese but don't let that intimidate you. There are two Ryanair flights a week, on Mondays and Fridays. We suggest opting for a full five day stay as there is enough to see and do.
We loved the slow pace that's quite unexpected from a large city. The Bordeaulaise know how to enjoy life and it does rub off. Downsides? Not everyone speaks English in shops, but even those who don't have a smattering of French will manage to get by anyway. And if you want to order an espresso macchiato, just ask for a noisette. You're welcome.
Getting there: Direct flights are available twice weekly through RyanAir.
Accommodation: We stayed at the FirstName Bordeaux. Prices start from E214 per night, breakfast E26 per person on Booking.com.
Getting around: On foot in the historic centre, by tram for most of the landmarks. You can use the City Pass or buy tickets here.
Shopping: The Gallerie Lafayette if you're a designer hound. Meriadeck for high street options. Rue St. Catherine for three kilometres of quirky, local brands.
The writer thanks the Bordeaux Tourist Office for their help and advice.