Wouldn't it be lovely if we could just snap our fingers and those bare four walls we've just acquired are transformed into a fancy showcase, all matchy matchy accessories, colour coordinated to zen-like perfection? If only. While dreams and mood-boards can become reality, we often underestimate what it takes to achieve that instagrammable result, the journey that perfectly positioned light bulb has to make before it lights up the room just so. And it starts with knowing what we've signed up for when buying the property.
"People come with images from social media from different countries which have different regulations that can never fit in the Maltese context," says Olivia-Ann Calleja who has been designing interiors for 20 years. "We have to make the client understand what they have signed for and what they bought."
A licensed electrician and a UK-qualified lighting and interior designer, Olivia-Ann has spent the past two decades transforming residential and commercial spaces into desirable properties where function complements a well-planned creative flow. She has learnt many lessons along the way, primarily that property owners often forget their unit does not exist in isolation and design must take into consideration its location and all users, a simple concept which seems to be completely lacking in general property planning across Malta.
"A villa in Qrendi or Madliena has a certain tonality of brightness that must respect the quiet streets of the area while a hotel in Valletta or St Julians would have a totally different concept of how they should be lit up," explains Olivia-Ann. "We would have a much more coherent set up if we were to take into account these elements. Our streets would be much more pleasant for everyone to enjoy. We're seeing individual units as 'islands' and not as part of the whole context. How can you light a building from the ground in a narrow street, for example, when you have people walking past with pushchairs? It's different to lighting a building on the B'kara Bypass which is seen from a distance and there are no passers-by. The building design should add to the beauty of the locality not negatively affect the street it's in. We need to see buildings from a different perspective. If I am designing a nightclub with amplified music but there are hotel bedrooms right next door then we need to evaluate the priorities of all users, clients and staff."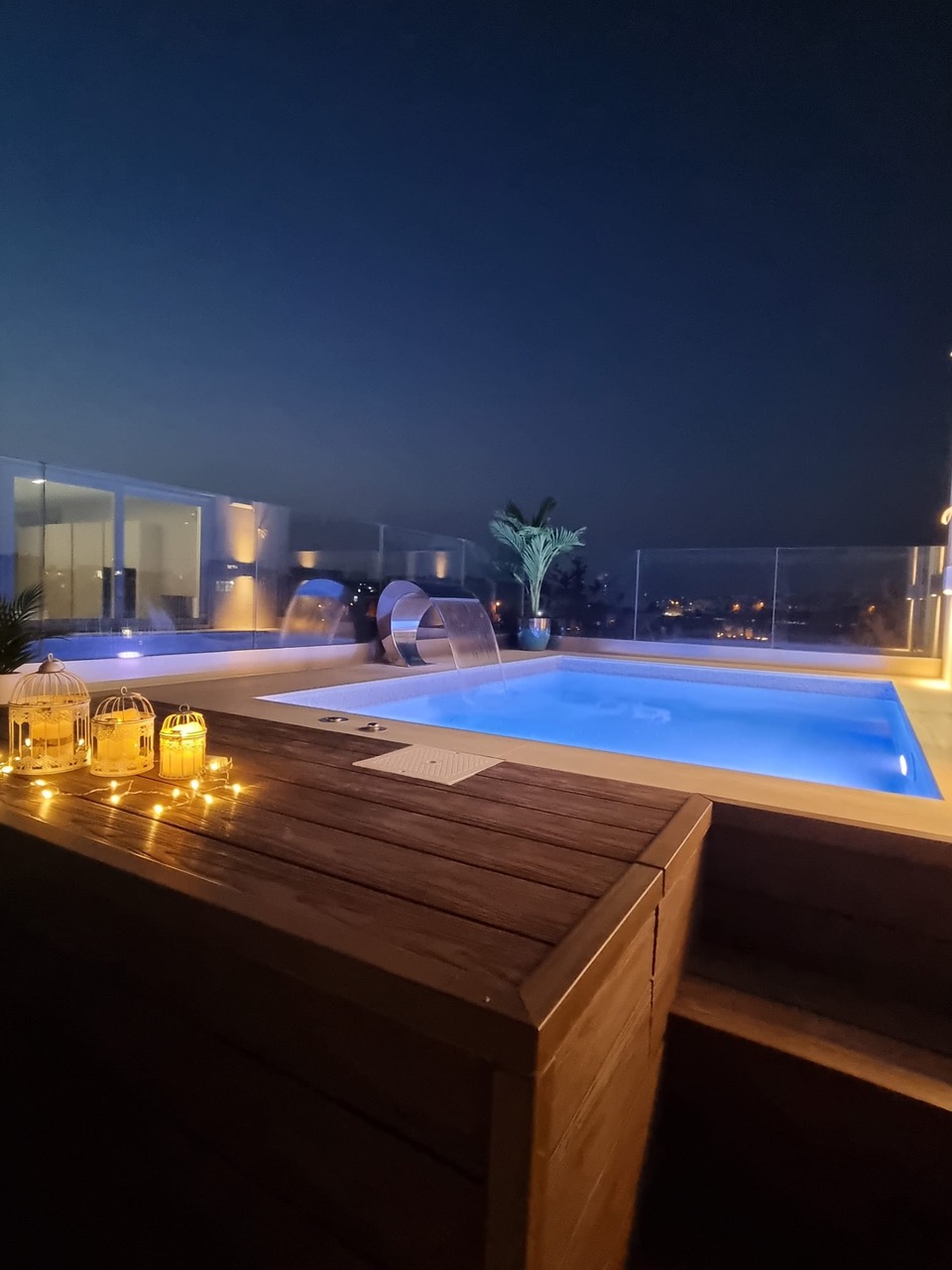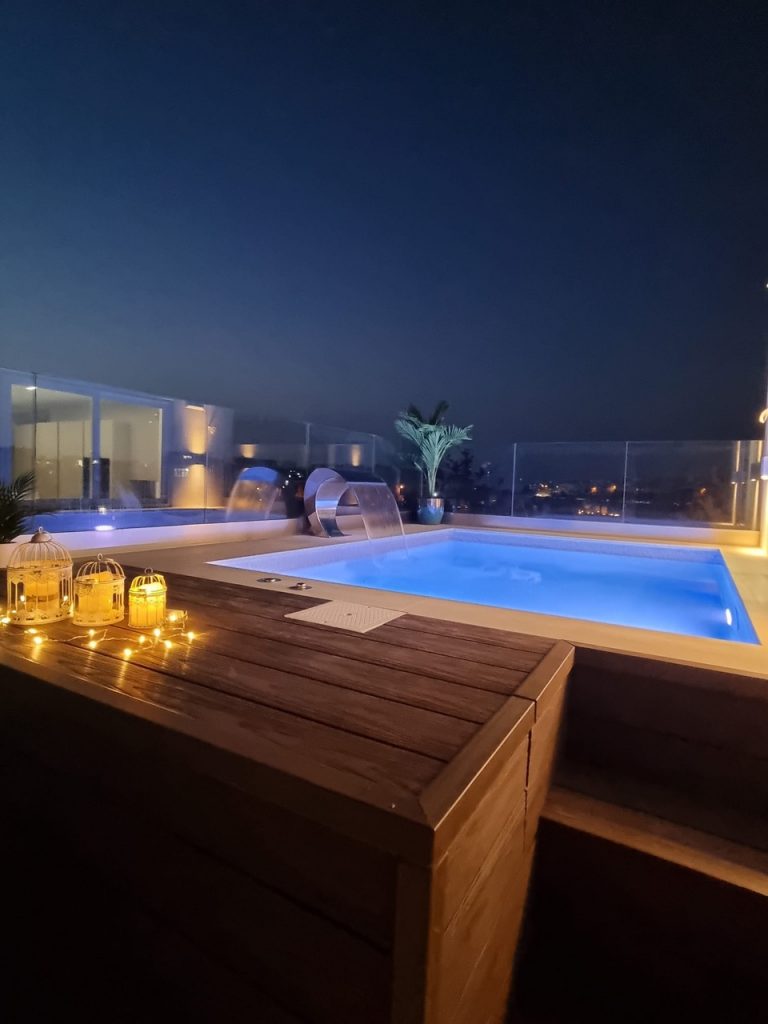 And that's where a good professional designer comes into play, although it seems not everyone understands or appreciates what their true role is. "After all these years I still feel that people don't look up to us until they get to know us and appreciate the value of what we are offering as someone who is going to make a real change to the property. The mentality has changed and we now have design courses ranging from certificates to diplomas and degrees but we are still very far from the ideal. I don't see we have improved much locally."
"We are not warranted or licensed. People still don't know the difference between a decorator and an interior designer. We don't sell products and that means we can give independent objective advice to the client. We help to bring all the design elements together, to make that dream come true."
A designer is more than anything a multitasker. "We have to be knowledgeable about so many different aspects of the property and we have to inform and advise the client about so many things such as legislations, restrictions, compliances. About 60% of the work is nothing fancy. It's certainly not what people think," she points out. "People focus too much on the visuals – the wallpaper, the colour of accessories – and forget about the technical side which we really need to consider and tackle first. When the technical part is done well then the creative part which is more visible really flows through seamlessly without problems."
Olivia-Ann has some important advice for anyone thinking of choosing interior design as a career. "You have to multi task otherwise you don't survive," she insists, urging up and coming designers to gain experience abroad before returning to Malta to start working. "They come out of school with a certificate but in reality they know nothing. We don't design a room out of context. We design projects together with all the
other professionals in the industry and we have to work smoothly with them. There is a big difference between the classroom and real life. And remember to communicate with the client. In this age of emails and text messages we forget the importance of face-to-face communication. So many misunderstandings can be cleared up so easily with just a simple conversation."
Despite her extensive experience, Olivia-Ann admits she is still learning from all the other professionals she collaborates with. "I keep learning every day from carpenters, tile layers and others. I believe you must listen to others who have more experience than you. You can never be proud. You have to be as grounded as possible. If you don't respect yourself you can't expect anyone to respect you. And stick to deadlines. That is respect. That is how you gain respect. Deliver on your promises and be honest with the client on when you can deliver."
She also believes in long-term forward planning. "When I first started out 20 years ago I used to prepare data points in every room of the building and the electricians used to query this. I would install a supply box from the shaft to facilitate the addition of any new cables that might need to be passed later." Elementary, you might think, but such details are all too often overlooked. The same goes for anticipating how the property will be used over several years. "When investing in a property it's not about how it will be used in the next couple of years but long term. Can the property multi-task and adapt to changes as the family grows?"
Olivia-Ann's portfolio spans countless residences and commercial premises but many of them remain close to her heart. The revamp of St Patrick's Church at the Salesian's in Sliema gave her a "certain fulfilment which very few projects give me" especially as the parish priest reports how her new interior design has had a positive impact on the congregation. But it is a private garden spread over 2.5 tumoli of land that stands out in her memory. "Some 18 years after I completed that project the photo of that garden is still my computer screensaver. It gives me peace.