The details of how Rieko Whitfield and Ġulja Holland initially met are recounted differently by the two; however, their mutual respect for each other's work is as apparent as it is evident. It was this bond that led to their latest collaboration Sacred Fruit where Whitfield took part in a reactionary performance to Holland's A New Gothic exhibition, which opened in mid-April. I met them to learn more about what inspires the young artists and how art can change the world.
First collaborating on an online viral exhibition called Another World is Possible, which took place online alongside the Royal College of Art 2021 degree show during the COVID pandemic, Rieko and Ġulja started to build their professional and personal relationship slowly. Since those unchartered days, Rieko has been making music and performing, and Ġulja has gone on to do what she considers to be her most introspective work yet.
So, what led Rieko to her current form of art? "During lockdown, I would ask myself: Why am I an artist? Why do I make art? Music is one of the most magical and emotionally accessible art forms, and now I have one foot in performance art and the other in music."
For Sacred Fruit, Rieko performed tracks off her debut Regenesis EP (dropping in October this year) and unreleased tracks from her upcoming Zakuro EP – partially inspired by Shinto creation myths and Buddhist mythologies surrounding the pomegranate. There were a lot of parallels between the themes of Rieko's work and the fig symbolism so prevalent in Ġulja's new exhibition: "The fig has always been used to depict fertility, nature, and womanhood. The central theme running through both our works is this duality of creation and destruction."
Rieko expands on this further: "The seeds of fruits give rise to thoughts about what it means to be a future ancestor for the next generation. It also makes you think about what it means to plant hope in a dying world. Healing toxic relationships within ourselves can also show how we can heal our relationships with the Earth." Ġulja agrees with Rieko's sentiment: "I don't understand how there's such denial about the state of the world.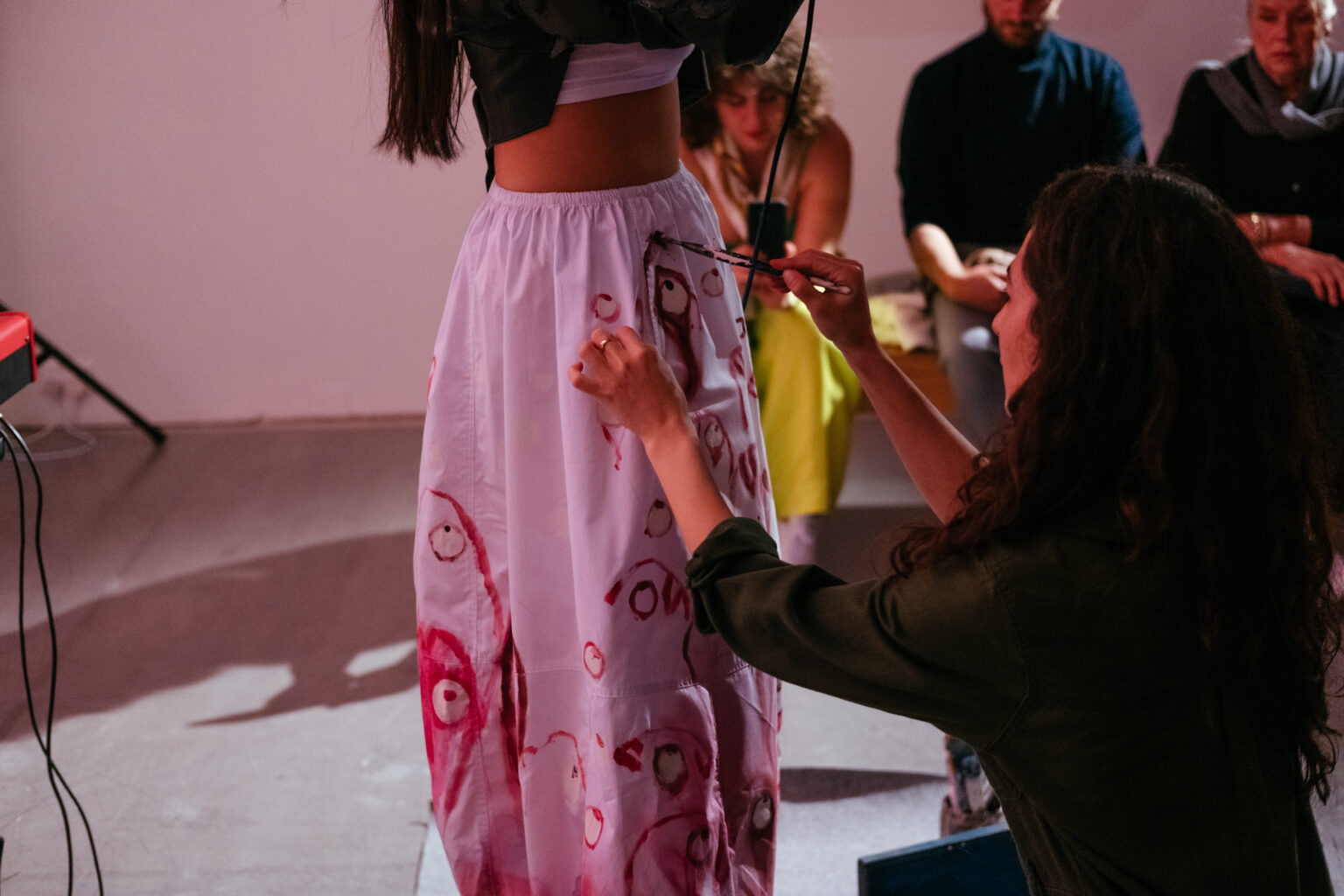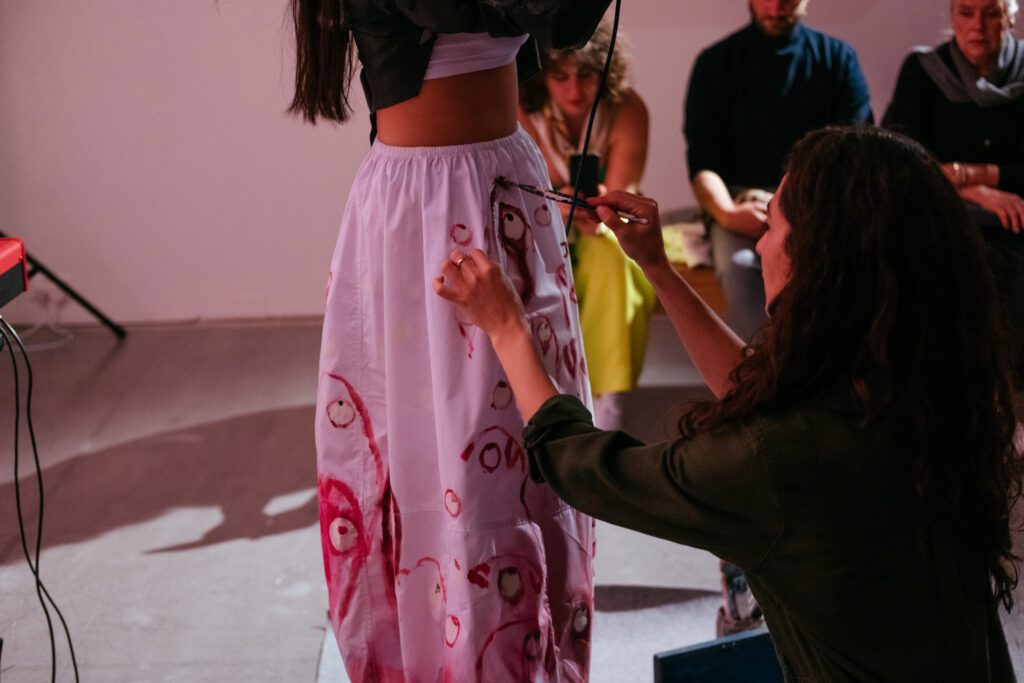 A New Gothic portrays scenes from this speculative fiction; it's an apocalyptic environment with a few people having to navigate the wilderness again after having moved away from the natural. There's a great sense of both choice and indecision. I was so inspired by Sylvia Plath's book The Bell Jar, where she speaks about starving to death while sitting in the crotch of a fig tree because she couldn't make up her mind which of the figs she would choose. I feel like I'm very much in this place in my life where whatever I choose, something else is going to drop. We are born with so many seeds and so many futures that might never see the light of day. I feel like a lot of people can't understand why I'm talking about destruction and birth; we seem to be stuck in a 'Don't Look Up' loop where there is a cognitive dissonance between what is happening and what people think."
Rieko's piece included a set of songs centred on destruction, life, and rebirth and had an incredibly spiritual side which was further brought out through Ġulja's live, bold, red painting of seeds on her skirt as she performed. It was a moving, melancholic performance, vocal harmonies of the lines "blood, fire, I would light your altar / for my sons and daughters" were looped live and layered like paint, underscoring more than anything else Rieko's final words about her work and current state of mind.
"My emotions are a compass that show me where I'm going. My art comes from a very spiritual place, and I very much believe that if we change the microcosm of ourselves, we change the macrocosm of our collective narratives. The artist's job is the quiet work of rethinking values as foundations for alternative futures," she concludes.
A New Gothic runs at Spazju Kreattiv till May 21. For other culture-related features check out the new single from Manatapu, and this interview with photographer Jacob Sammut.