Mater Boni Consilii St Joseph School Paola recently launched a book, entitled Rospo, as part of an Erasmus+ project called Story Changers.
Story Changers aims to develop primary school pupils' social skills through a combination of storytelling and virtual reality, as well as to provide teachers with innovative teaching tools for the development of their pupils' soft skills.
Together with the partner countries from France, Spain, Greece and Cyprus, the school created a story which was then translated into Maltese.
The story tells of Rospo, the weakest giant in a fictional city who is afraid of his own shadow and is always bullied. But then one day, Etna, the princess of the city, is kidnapped by the villain Petrusku and Rospo is faced with a number of decisions. He finally ends up becoming the city's hero. The morale of the story is that everyone has something good to offer.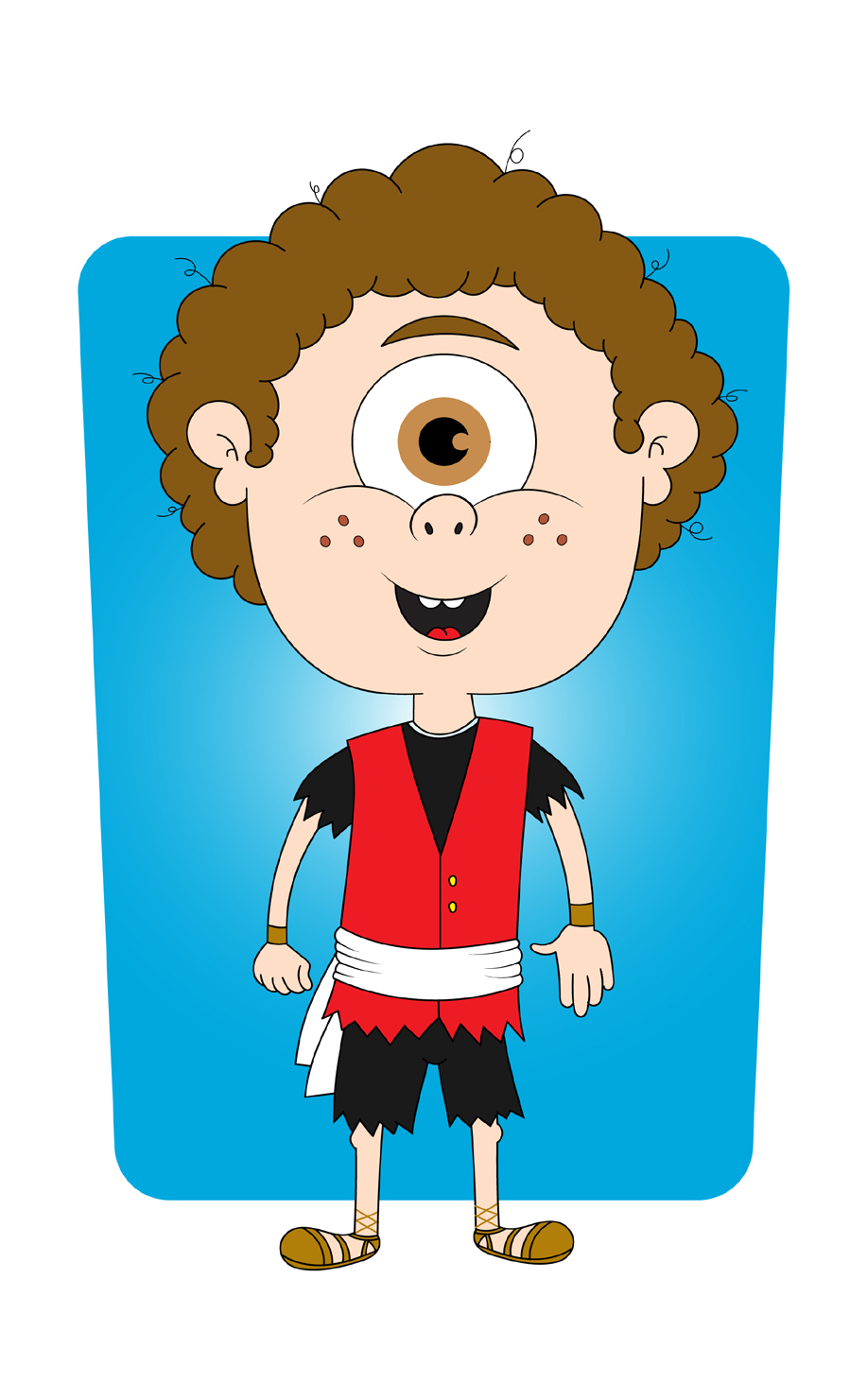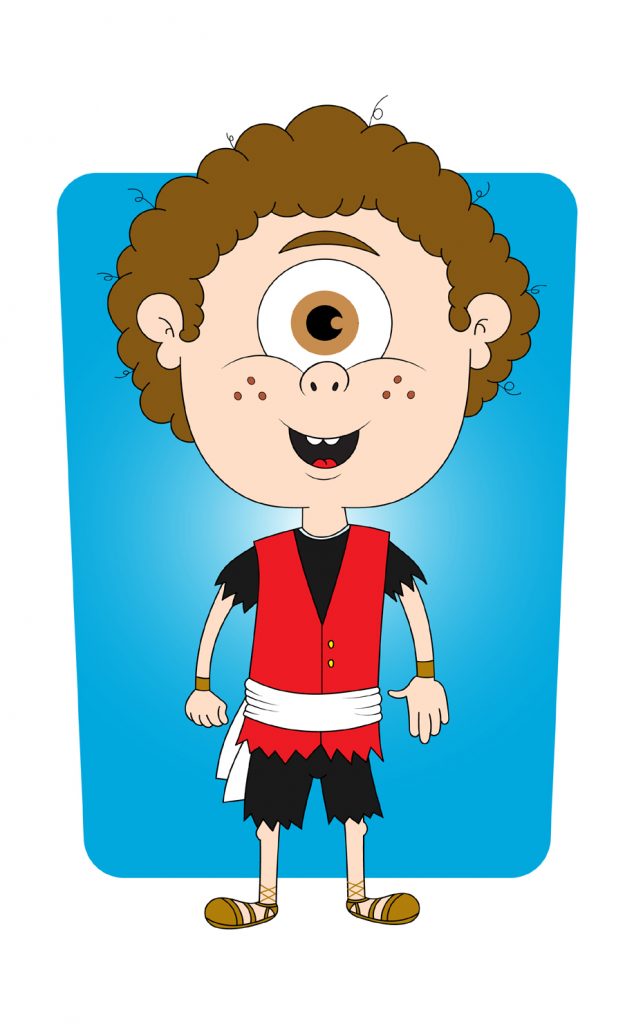 Present for the launch was Chris Bonett, Parliamentary Secretary for European funds, who was invited to read an extract from the book.
The students then had the opportunity to discuss the book with Bonnett and ask him questions about his reading habits and his life in general.
Bonett commended the school for the work being carried out in relation to the Erasmus + funded project Story Changers and about the school's ongoing projects.
The activity was also attended by representatives of the European Union Programmes Agency (EUPA), which supported the project.
The publication of the book was made possible through the funding provided by the Erasmus+ Programme.
The book is available in pdf format here.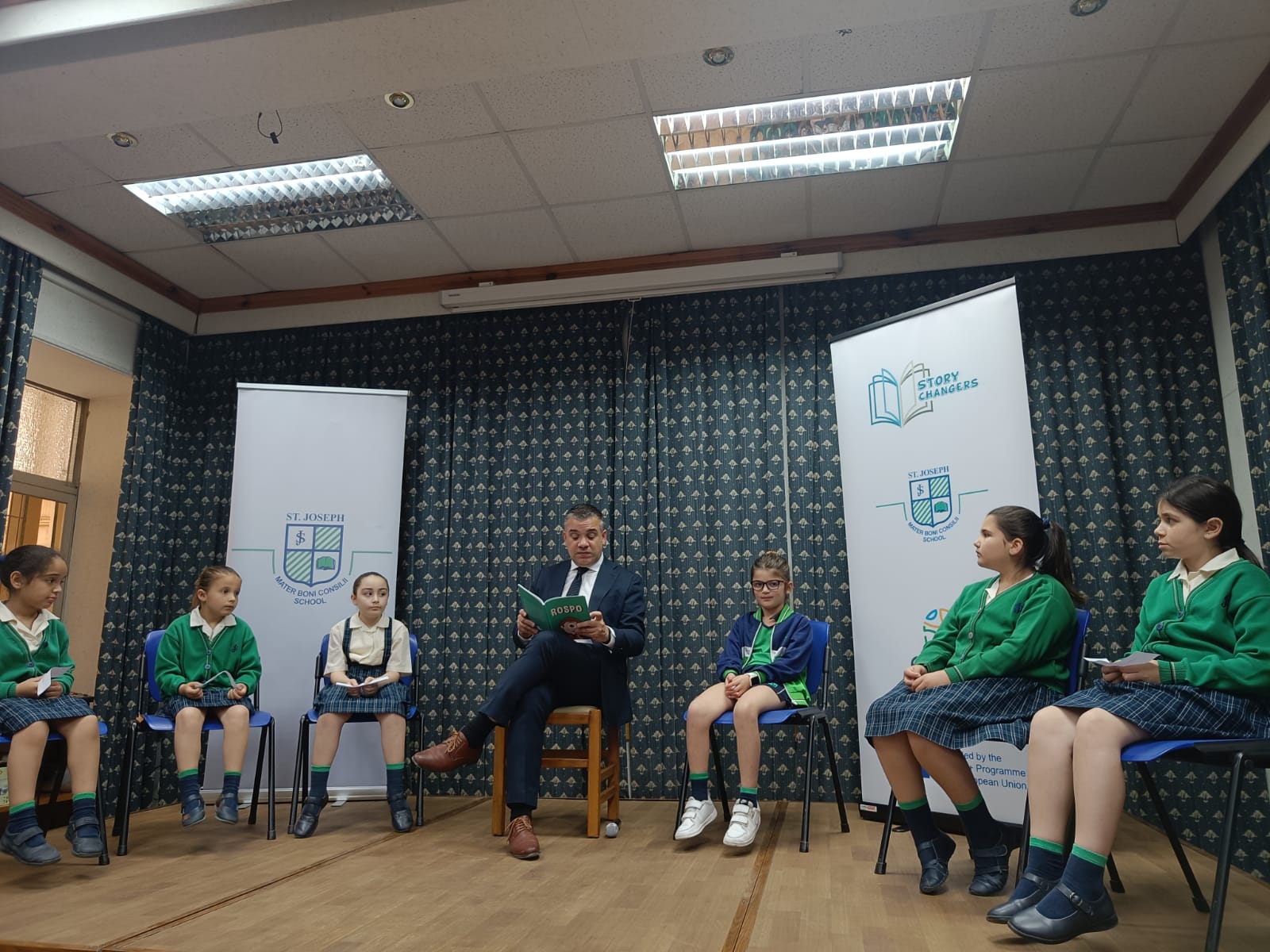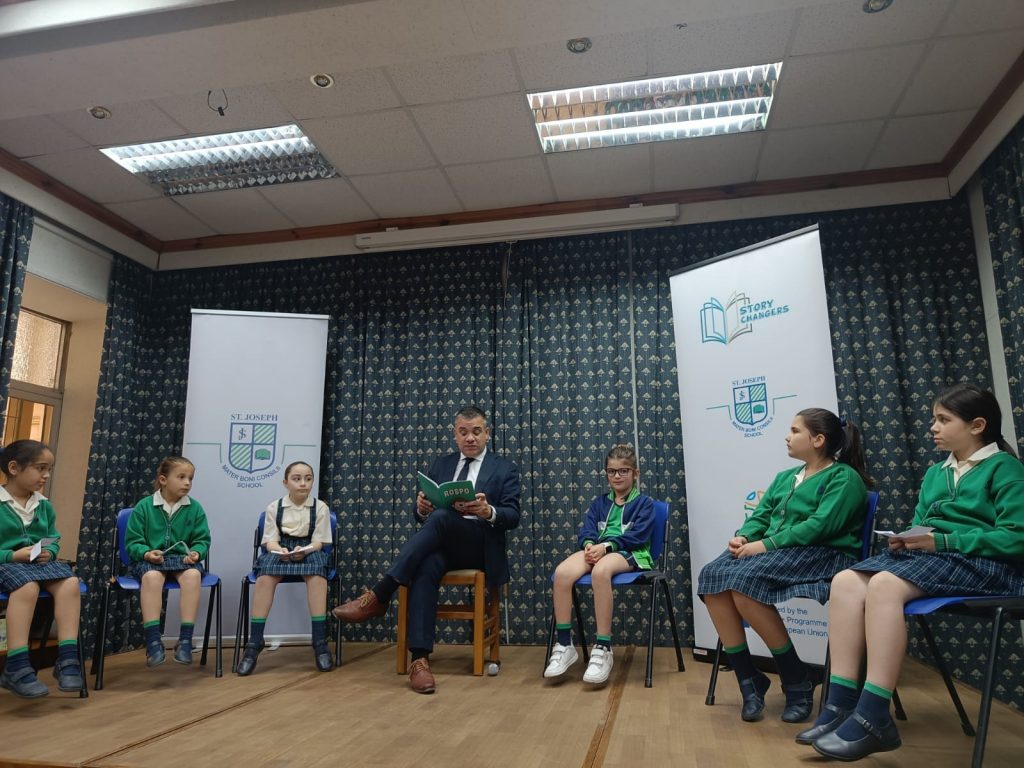 For more Child stories, follow this link.