Malta Fashion Week 2023 continues to put the spotlight on sustainability with local designer Tolo using fishing nets donated by NGO Żibel to raise awareness about the effects of over-fishing. The evening also saw Fiona Couture present her timeless aesthetic, while Ferreria Couture presented bespoke couture.
Fiona Couture: A celebration of elegance
The first show of the evening was a delightful presentation by Fiona Couture, helmed by designer Fiona Vella. The catwalk came alive with a display of elegant dresses that showcased the brand's timeless aesthetic. Fiona Couture also introduced coordinated mother-and-daughter options, emphasizing the beauty of a shared love for fashion.
TOLO: Transforming Fishing Nets into Sustainable Fashion Statements
Following Fiona Couture's enchanting collection, TOLO took the stage with original creations that shed light on the detrimental impact of the fishing industry. Using fishing nets, sponsored by Zibel, as her primary material, TOLO showcased a collection that was both visually stunning and environmentally conscious. The show, aimed to raise awareness about sustainability and the need for responsible fashion practices.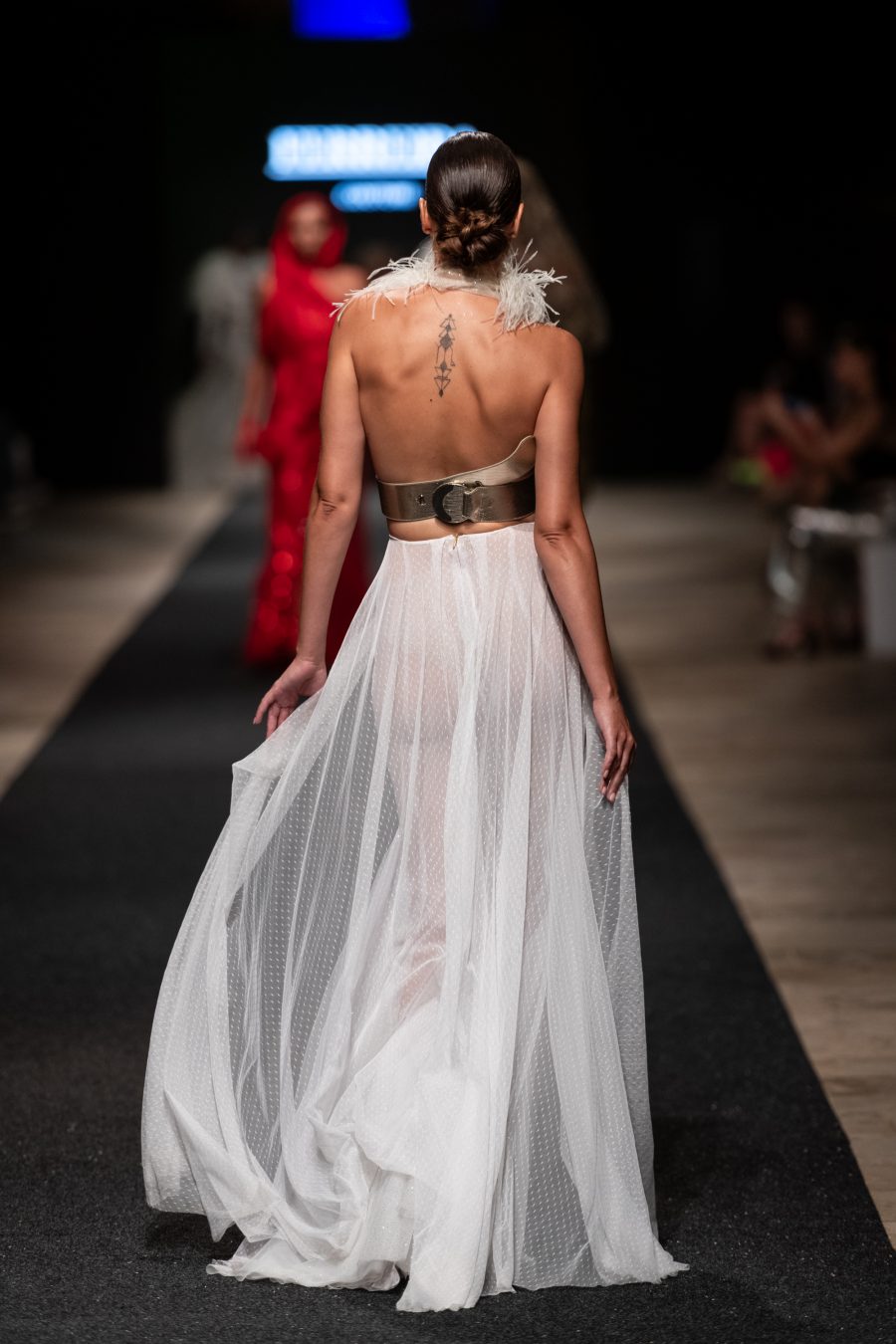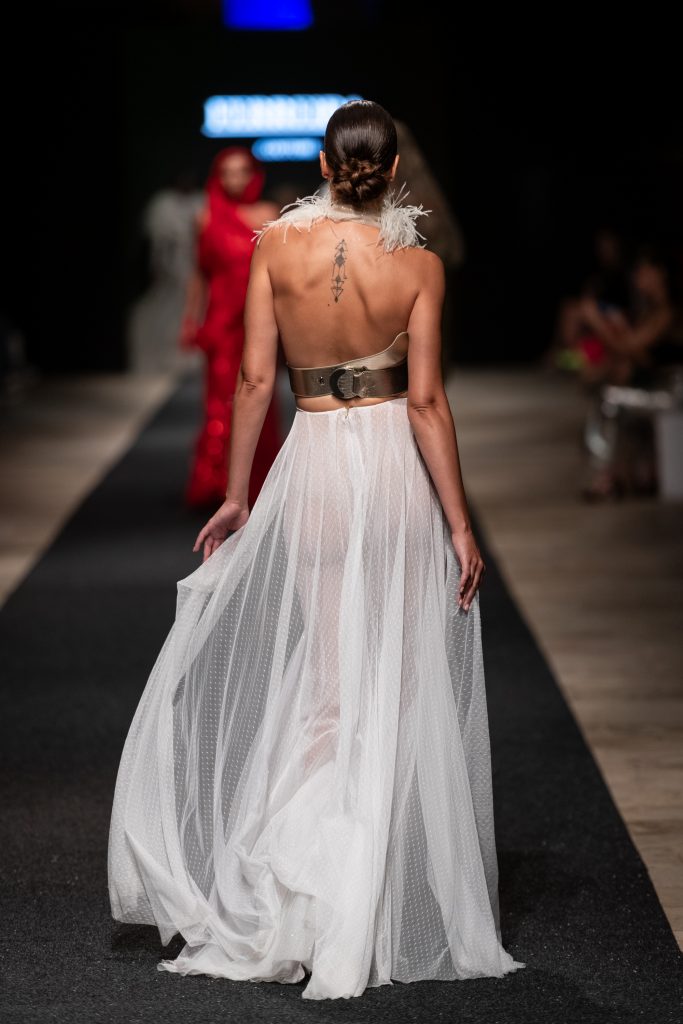 Ferreria Couture: bespoke couture paired with the violin
The evening continued with a display of bespoke couture pieces by Ferreria Couture. The catwalk reverberated with the soulful melodies of a violin, creating an enchanting atmosphere as models showcased the brand's meticulously crafted designs. Ferreria Couture's collection reflected the epitome of luxury and artistry, captivating the audience with its impeccable tailoring and exquisite details.
Malta Fashion Week continues with more shows this evening.