Designers Charles & Ron are just back from a successful showcase at Milan Fashion Week, where they launched their new Spring/Summer 2024 collections, A Language of Love. The inspiration for the runway and ready-to-wear started from letters that Charles & Ron used to receive from their late friend Katya Saunders.
Katya Saunders was famously known for her glamorous style but also for her very creative and colourful letters, decorated with stars, glitter, ribbons and stamps. Going back in time, to the days when handwritten letters were still the most common form of communication, a language of stamps was invented, separate from their normal use as postage.
It was an ingenious way to express a secret meaning in postal messages. Charles & Ron were intrigued by this phenomenon which is thought to have begun at the end of the 18th century and spread throughout Europe, being most popular in England. Helpful guides started to appear on how to position stamps on an envelope to declare a message of love, romantic interest, desire, and passion. Love or heartbreak all concealed behind the language of stamps.
To further explore this history and the memory of Katya's letters, the designers created a set of in-house-designed stamps that all feature important moments and places in their life and career. These stamps-inspired graphic prints are digitally printed on chiffon, tulle, and silk.
The collection features the C&R gloves Ariana Grande wore in Hollywood, Italy, and Malta's rich Mediterranean fishing traditions, Malta's national flower and iconic balconies, their friend Katya, and also references to the newly opened Charles & Ron Cafe.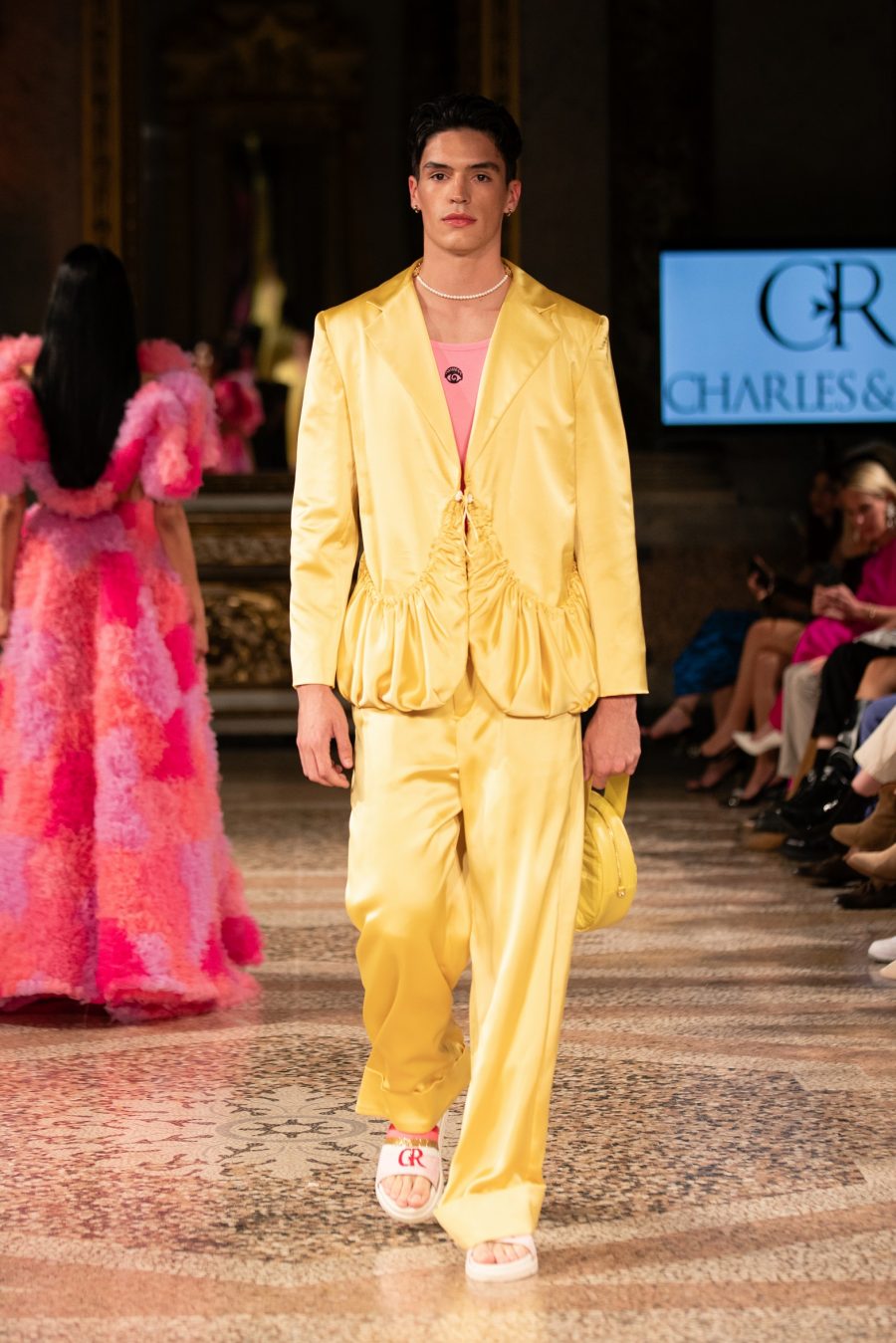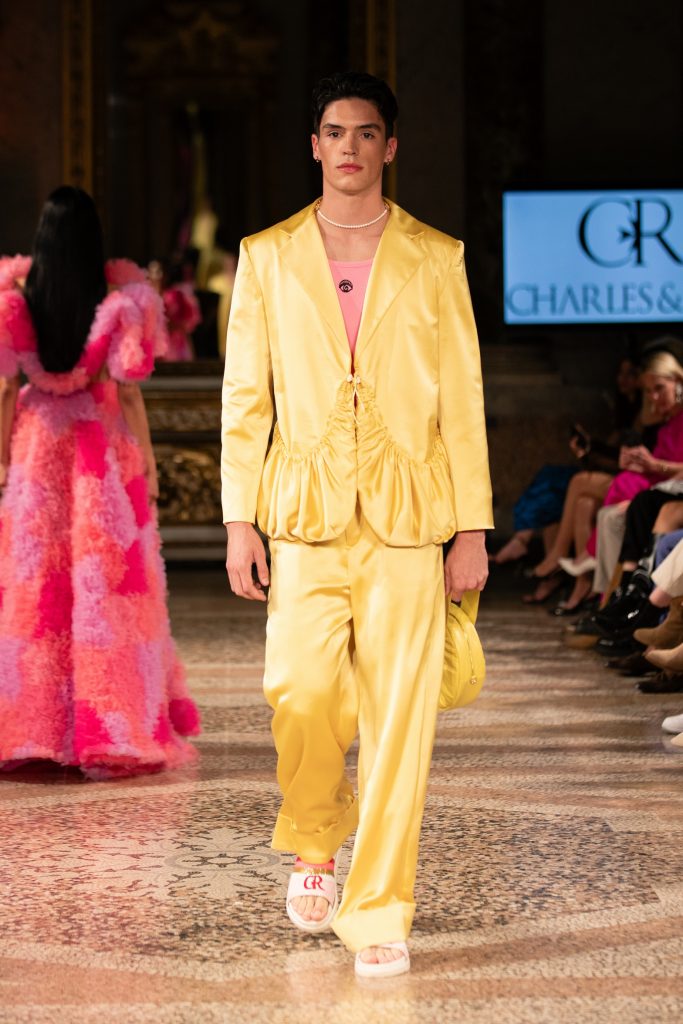 The Eye of Horus, which the designers introduced in several of their previous collections, takes on a prominent role in this season's black and white colour group. The symbol is now a brand icon synonymous with Charles & Ron, representing guardianship and protection.
This season's collection features three colour groups; the first group consists of green and yellow shades inspired by Mediterranean citrus fruits, lemon yellow, lime, and leaf green. All highlighted with acid yellow and white.
The black and white theme features some more monochromatic looks and graphic prints featuring the iconic Eye of Horus. The third group is made up of a warmer palette, with colours inspired by a Mediterranean sunset which has become a staple for Charles & Ron. Lavender mist, coral, blush, pink, and signature lilac.
The collection is paired with a selection of new 18K Gold plated jewellery designs, bag designs that feature the new C&R Eye hardware made in the finest Italian leather and handwoven straw, silk and chiffon scarves and caps in graphic prints and colour block patterns.