The elegant gardens of Palazzo Parisio in Naxxar were the ideal blooming backdrop for The Pink Fashion Show by Sicilia Outlet Village this summer. But the event creators did not just rest on its laurels and Alistair Floral Design stepped in to strut their stuff and add another dimension to the natural catwalk.
Flower master Alistair Fenech did not just provide a burst of colour, but also added elaborate and ingenious floral accessories for handpicked outfits that saw men wearing their bouquets on their sleeve, backpack-like arrangements slung over shoulders, statement hairpieces and matching corsages, as well as abundant, oversized bunches, cascading alongside flowing dresses.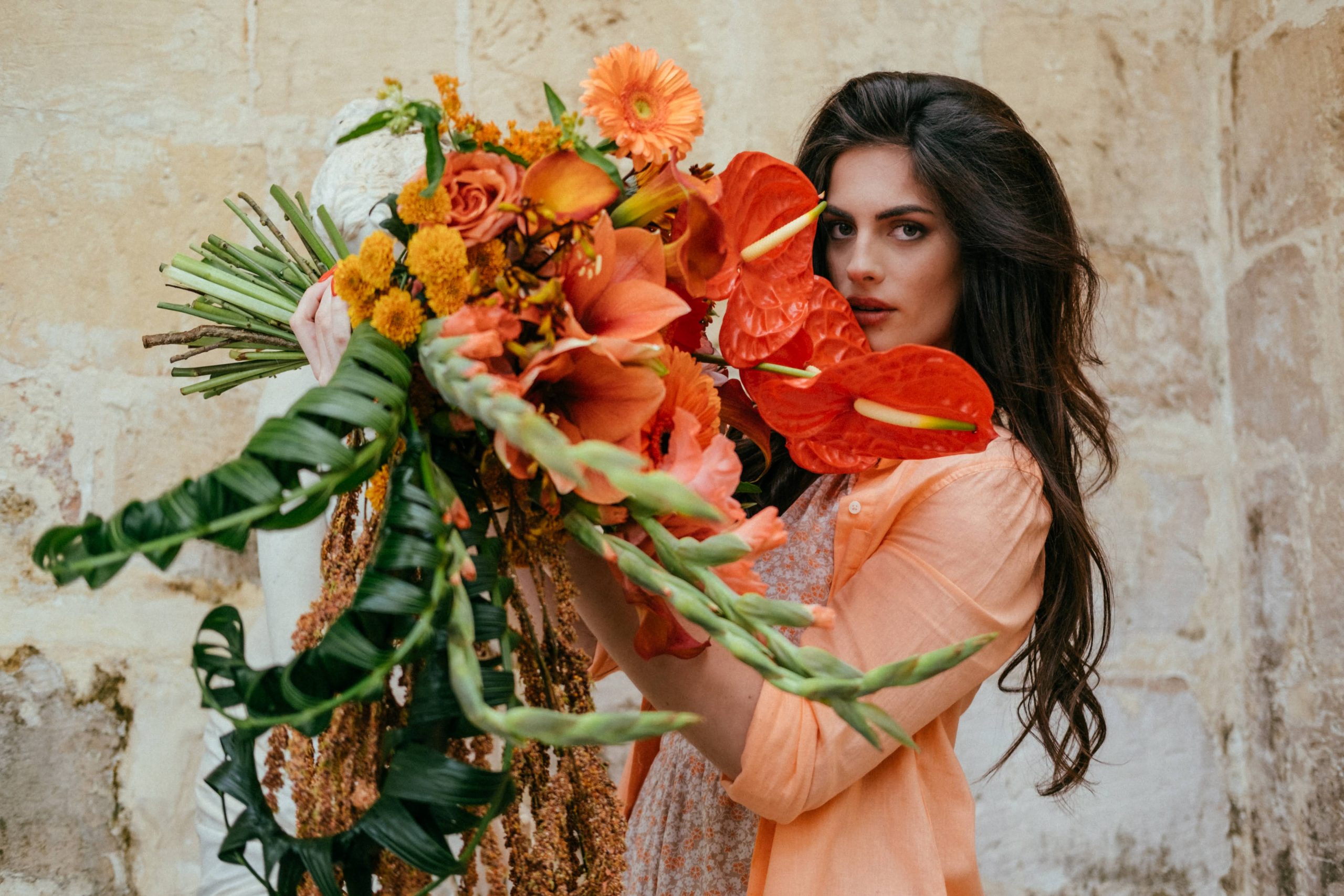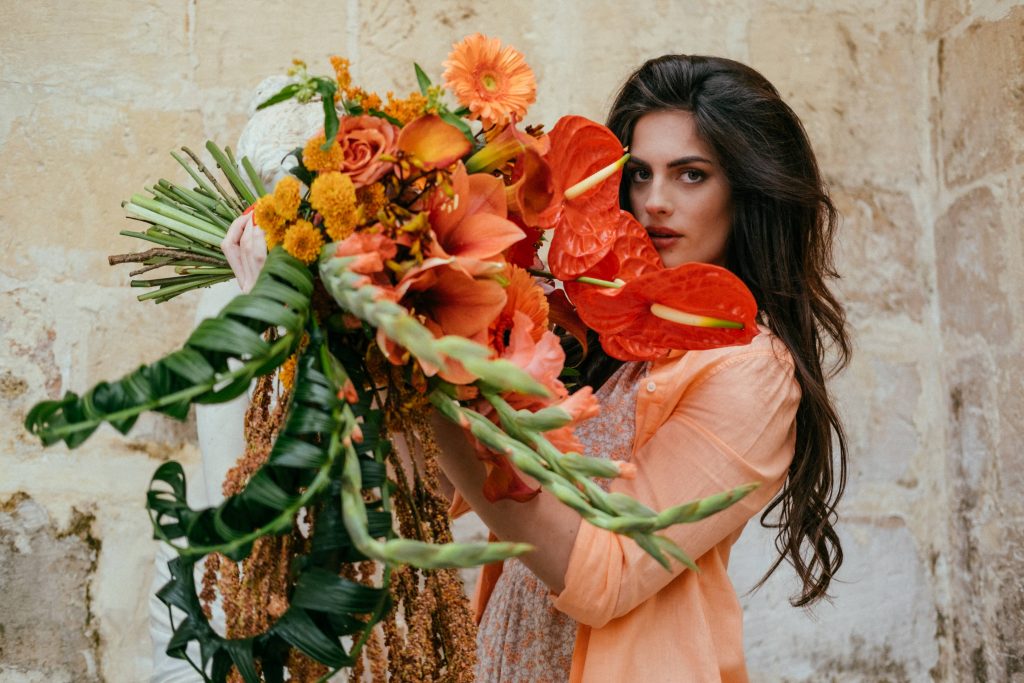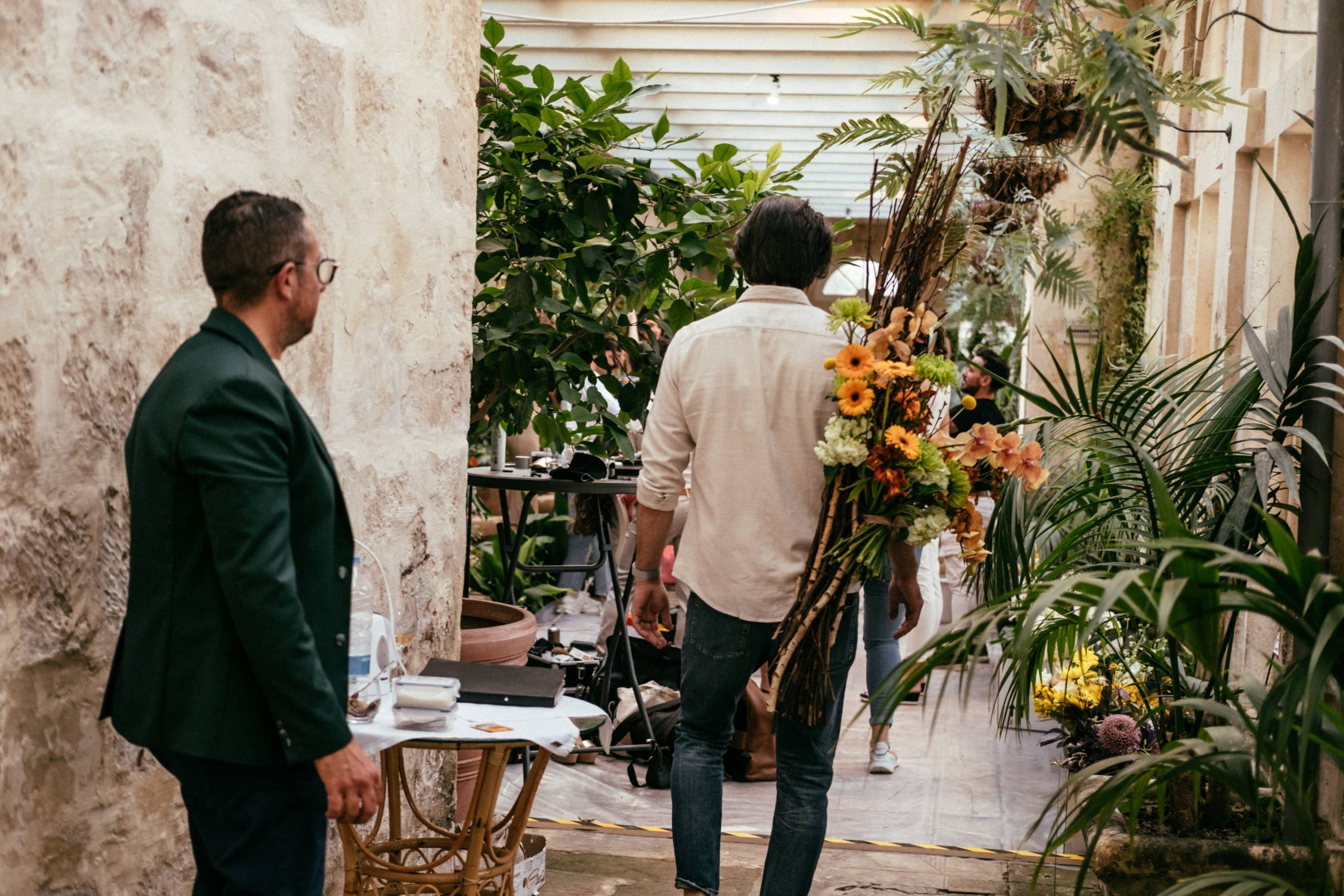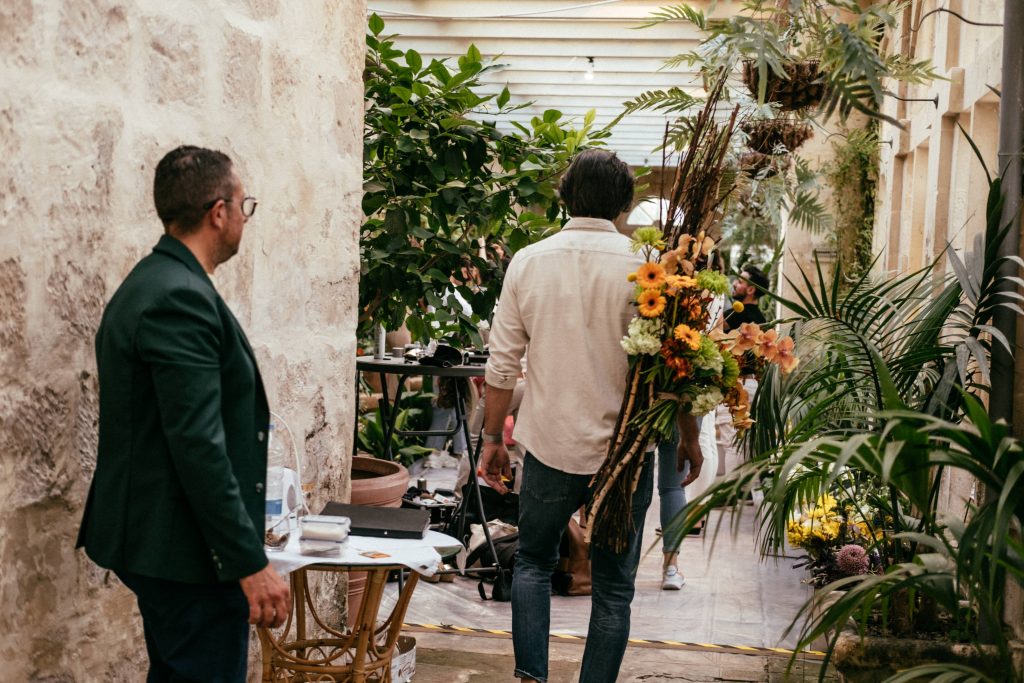 Set Alistair a task and you know he is going to run wild with it – and even steal the show.
He first browsed through rails of collections from Sicilia Outlet Village for inspiration and took mental notes of what looks, textures, colours and styles – male and female – he planned to enhance and embellish with his own designs.
And on the evening, he flexibly mixed and matched up his creations, wowing guests with his dramatic flower accessories, destined to be the star of the show.
"The fun is that you can go overboard because it is for a catwalk and not a wedding, for example. There are no boundaries and you can be daring," says Alistair about the Pink event.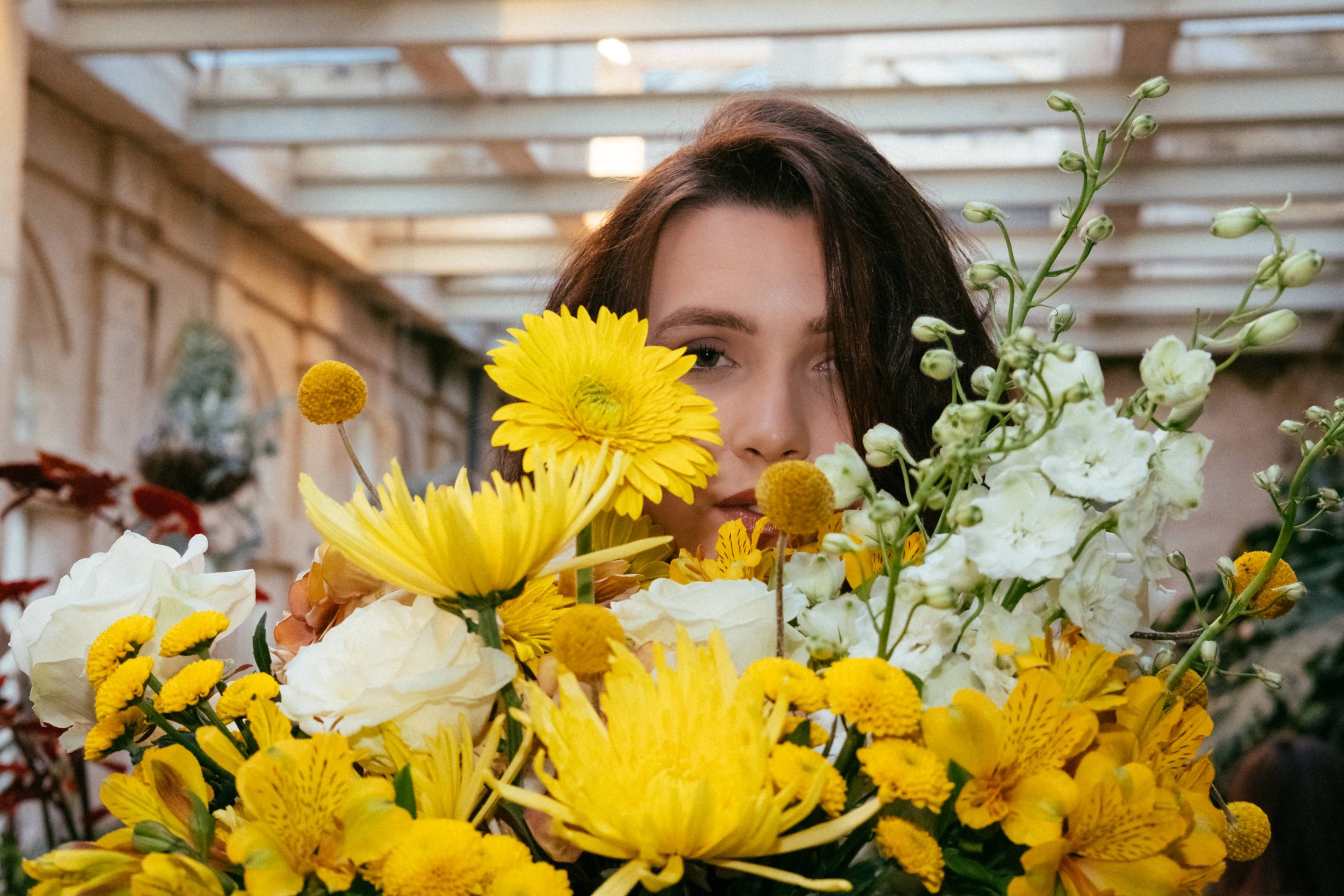 He is forever creating settings for any sort of occasion, but fashion holds a special place in his resourceful hands.
"It feels good, now and again, to be free to be flamboyant," he winks.
Size played its part at The Pink Fashion Show, and whether it was a hanging bouquet or a corsage, it was generally large, unique and made a statement.
Alistair was also inspired by the big tote bags on the runway, using them as 'vases' for impressive sprays.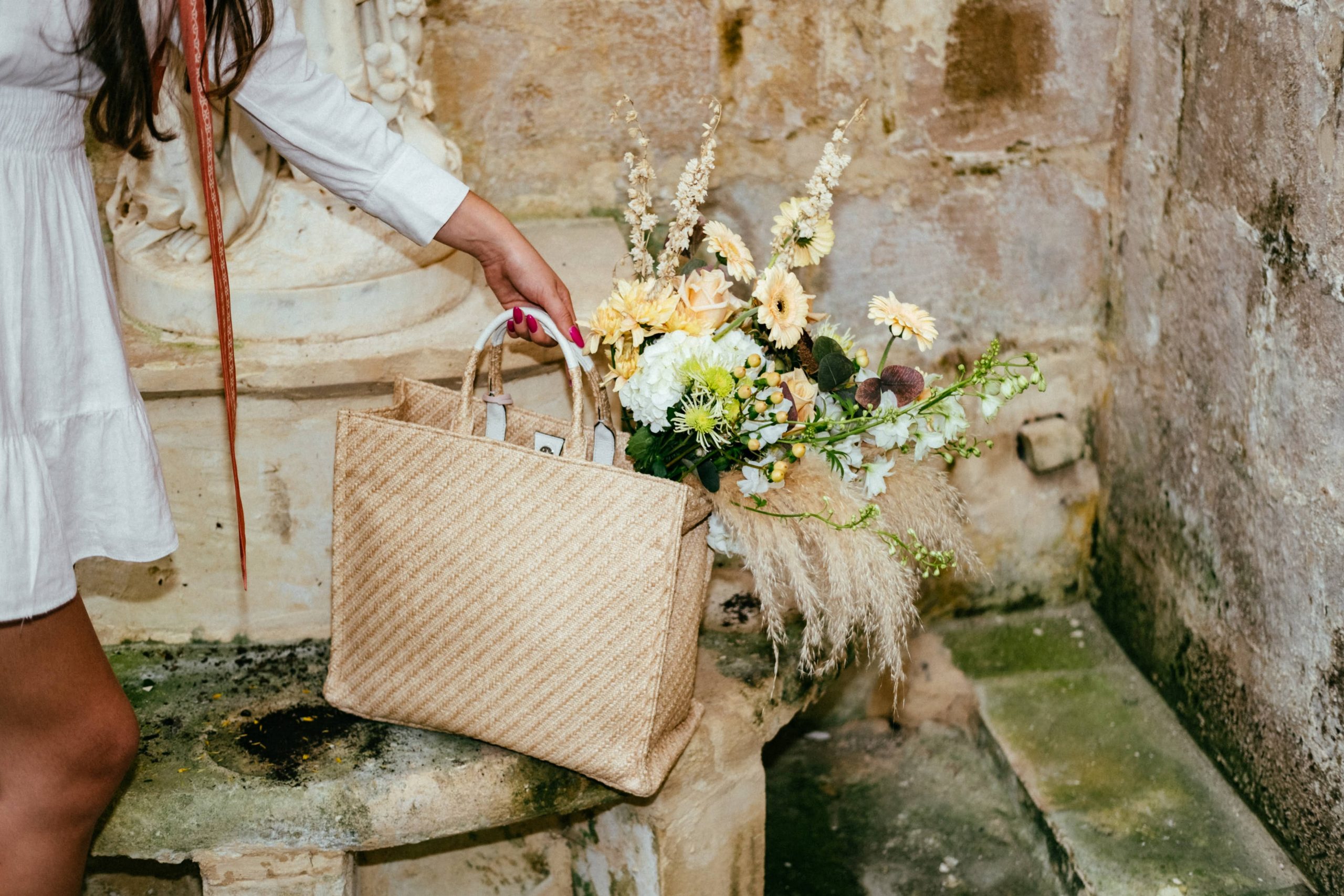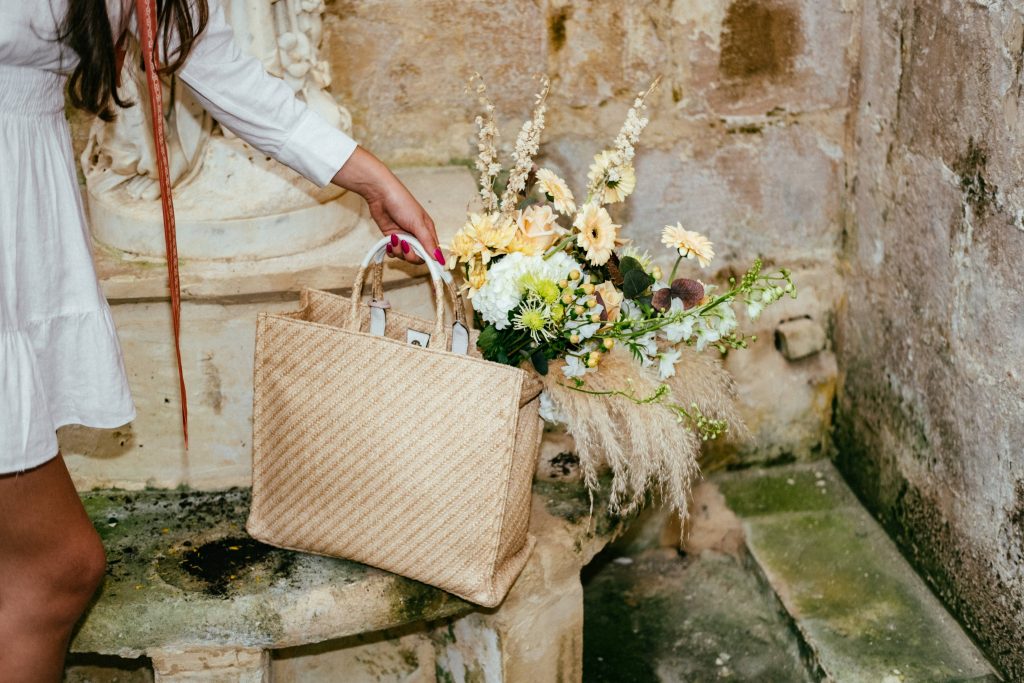 His approach was "playful", he says about the element of "the theatrical" that is accepted at a fashion show – and the fact that the men were not excluded from the floral touches.
Soft flowers were turned into a form of strong body armour in an oversized corsage worn by one of the male models, putting Alistair Floral Design's technical prowess and love of experimentation with various materials on show.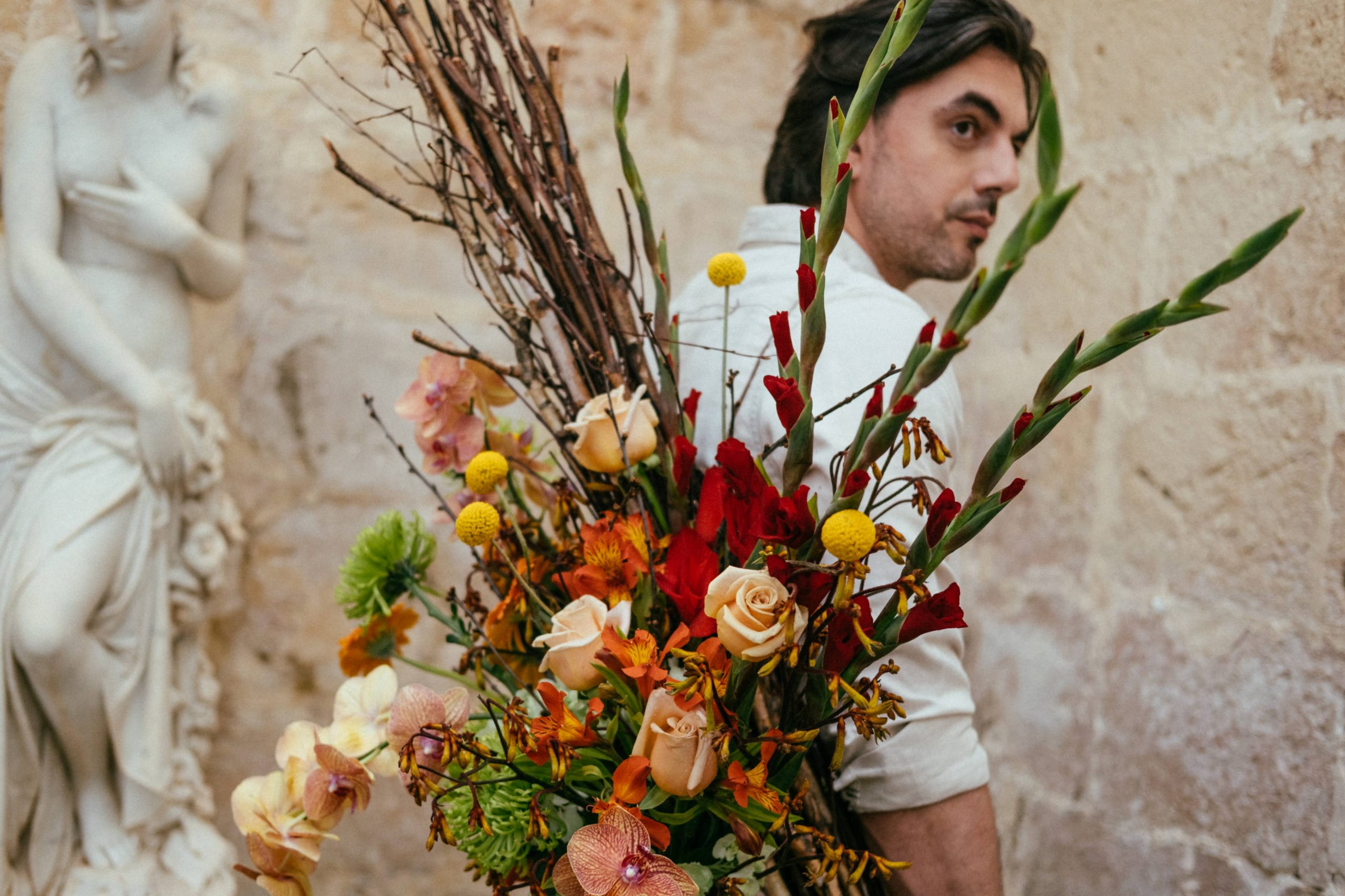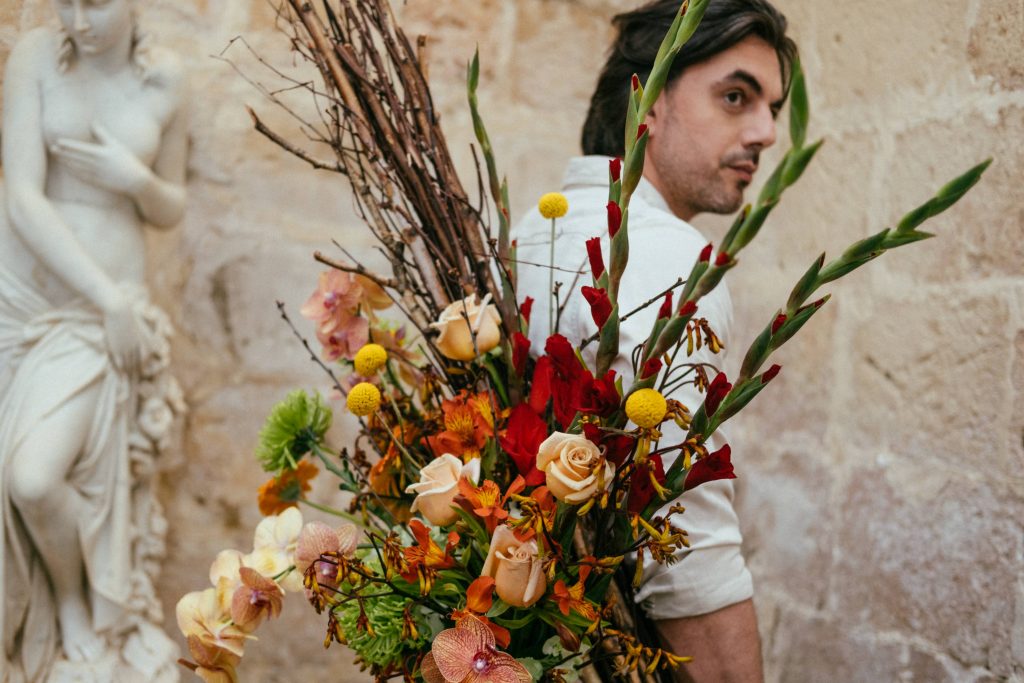 "I am open to using anything, as long as it fits well with my vision," Alistair says about the copper chicken wire he used to give the corsage a more masculine touch.
Twisted around the arm, though subtle and fine, it was a solid frame foundation for his floral design.
Colours went from bright berry and strawberry to more delicate green foliage and pure whites and more earthy and neutral tones for a more masculine feel.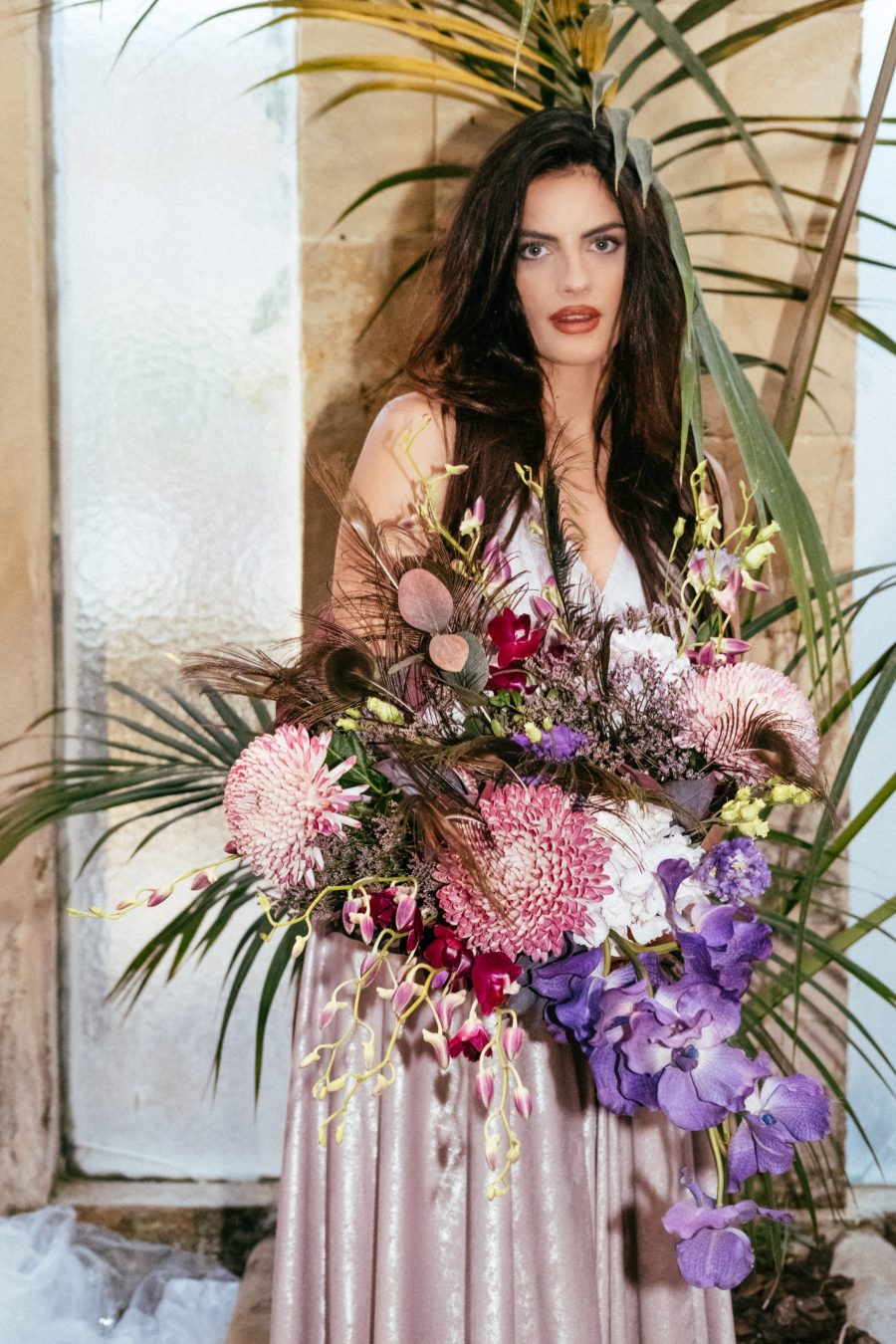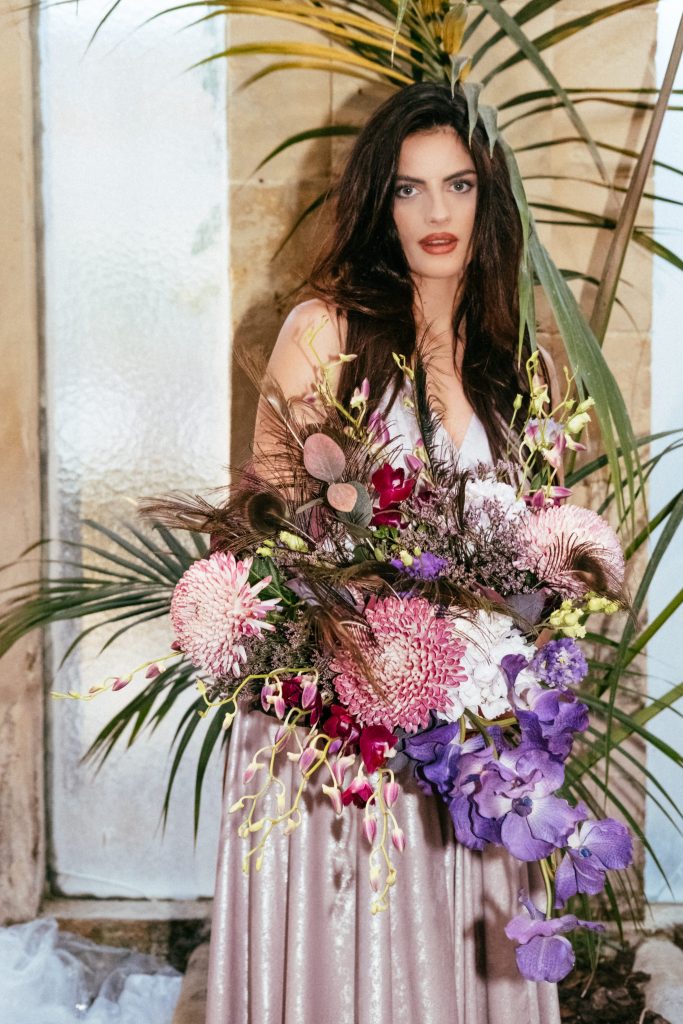 About the link between fashion and floral design, Alistair said seasons and colours play a significant part.
In this case, the large beach bags also allowed for equally large and wild-looking blooms. Pampas and other straw grasses acted as less formal and more summery fillers and a dried and natural look fitted the scene, while trends include eucalyptus and its sage-green colour.
"There was nothing stiff and clinical," Alistair says about his focus on natural and flowing – but certainly in-your-face – flowers and foliage and their marriage with fashion.